In the age of seamless online connectivity, digital marketing is the de facto strategy which is crucial for the growth of any business. Almost 63% of businesses, having recognized this, have increased their digital marketing budget in 2021. It has raised the worth of the digital marketing industry to $460 billion in the global market.
The data is clear, digital marketing is bringing revolution to the industry and it's the emerging new big thing! Despite its utility, digital marketing agencies often fall short in the quest to get qualified leads for their business. B2B needs different client acquisition techniques altogether!
If you are wondering how to generate leads and convert them for your digital marketing business, the idea is pretty straightforward – be more visible. Visibility increases familiarity and familiarity helps you increase conversion rates.
Check out our short guide on how to get clients for your digital marketing company to enforce a strategic approach that enhances your lead generation strategy.
8 Most Effective Ways to Get Clients for Your Digital Marketing Agency
When you are trying to get clients for your digital marketing agency, adopting a single tactic rarely suits everyone. You see, every business is different, and the online marketing strategy for lead generation is crucial to drive relevant traffic that can convert into paying clients.
We have listed some of the B2B digital marketing strategies that work for us here at Das Writing Services to drive relevant traffic to the website and generate impactful leads. Check them out below:
1. Research Consumer Persona and Create your Strategy
The first and foremost plan of action to create a decisive online presence for your business is to formulate a strategy that is optimised for the industry you serve. And how would you do that? By knowing your customer, of course!
Having a thorough idea about your prospective clients' location, product preferences, ideology, and cultural background – all these play a vital role in shaping a tailored message that makes you appealing to the clients.
Ahaba Leibtag makes a fine point on customer persona in her book, The Digital Crown. She compares quality research for customer preferences with falling in love – both are defined by an obsession to get to know a person (or group, in the case of formulating the customer persona).
With the customer persona in mind, you can tweak the brand identity as well as the message to resonate with your intended group of audience. Let your customer persona inform SEO client acquisition strategies. So, you may target niche keywords and choose the right content distribution channels that appeal to people in your industry.
2. Identify your Target Audience
Recognizing the target group of your potential clientele is vital to mastering client acquisition techniques in the digital marketing era. A target group is the demographic of the audience and businesses that are interested and are likely to avail your services.
To clarify, consumer persona and target group may seem like the same thing but they are not. Customer or buyer persona is an in-depth understanding of your prospective clients while the target group is just the physical demographic.
So, if your company offers 3D animations as part of your digital marketing services, automobiles and technology are among the most sought-after sectors that can benefit from your services.
By performing a thorough market analysis, you can identify the key questions that help you zero in on your target group.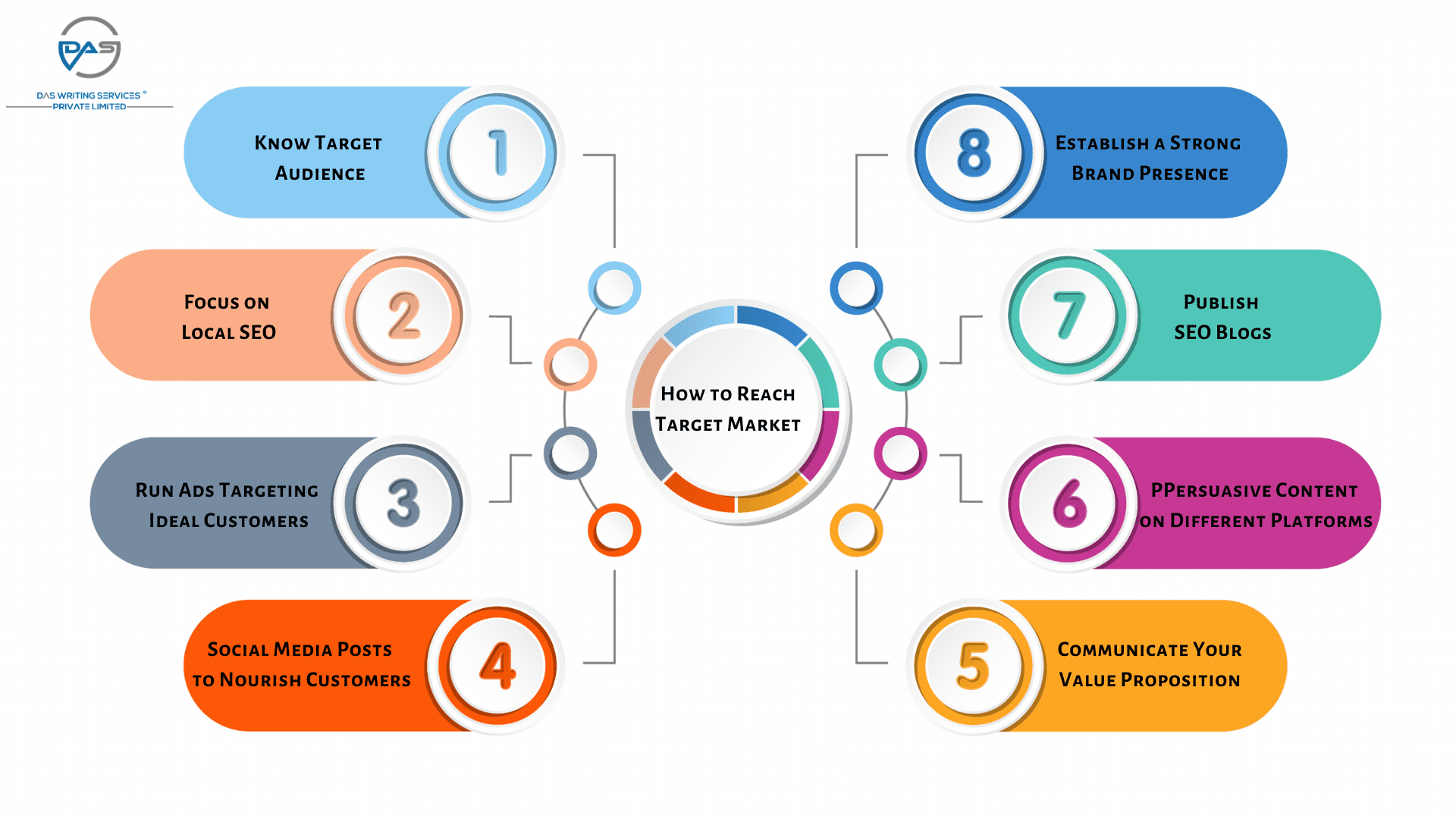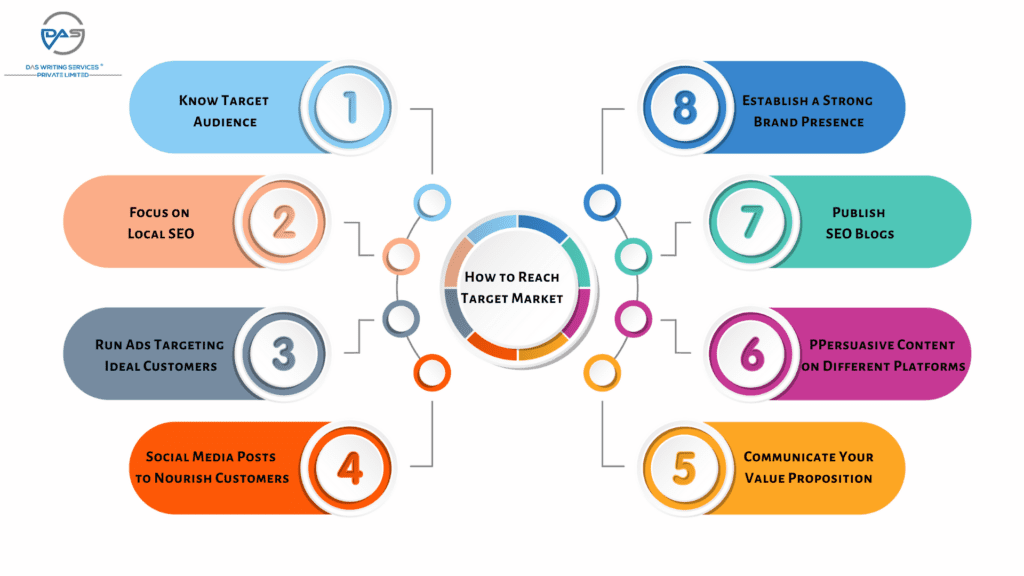 Once you have successfully recognised the industries you are most likely to serve with your digital marketing solutions, optimise your content and promotional strategies as per the industry to pique the interest of your prospective clientele.
3. Perform Content Focused On-Page Activity
One of the proven ways to increase online visibility is by adopting search engine marketing strategies through high quality content. Be it website content or blogs – well optimised content helps you rank for competitive keywords in organic search traffic.
Blogs and articles that contribute value to your audience help emphasise your relevance in the industry. They also give the audience an opportunity to interact and communicate with you thus fostering better relationships.
You can run PPC advertising for client acquisition to quickly boost your website's visibility on the SERP and maximise lead generation. Although effective, the downside of paid traffic is that the results are not sustainable. Further, PPC can be pretty cost-intensive down the line.
For a lasting impact on the industry, consider opting for organic content marketing that increases your website's visibility on the SERP and invites a steady influx of traffic to your website.
4. Increase Off-Page Content Submission
Submitting high-quality guest posts to your peers' platforms is among the best ways to increase your relevance in the digital marketing industry. With strategic usage of press release, infographic and guest articles – your digital marketing company can ensure a robust off-page presence – boosting your brand value and credibility. By finding sites related to your industry, you can reach out to the website admins to request guest post submissions.
With planned and optimised off-page activities, you can also receive qualified backlinks aside from getting relevant industry traffic. Making off-page content marketing a win-win prospect that must be there in your marketing strategy.
Clueless about where to start? You can check out our free guest post site list to find the right site that can serve your requirements.
5. Tap into Social Media
Utilising the full potential of social media platforms can build the foundation to grow your digital marketing client base. If you are wondering how to get clients for social media marketing – using it for your own business is vital to learn the scope and extent of its capacity. By successfully incorporating multiple social media strategies, one can reach clients across different industries.
For B2B initiatives like digital marketing agencies, harnessing the power of LinkedIn can help with client prospecting in social media. With value-driven posts and articles that positively contribute to informing and encouraging your audience, you can develop a robust social media brand that helps you get relevant enquiries.
6. Build a Strong Online Presence
An all-round online presence is very important to stay relevant in today's ever-evolving market. And when it comes to digital marketing, a strong online presence is indispensable to get clients.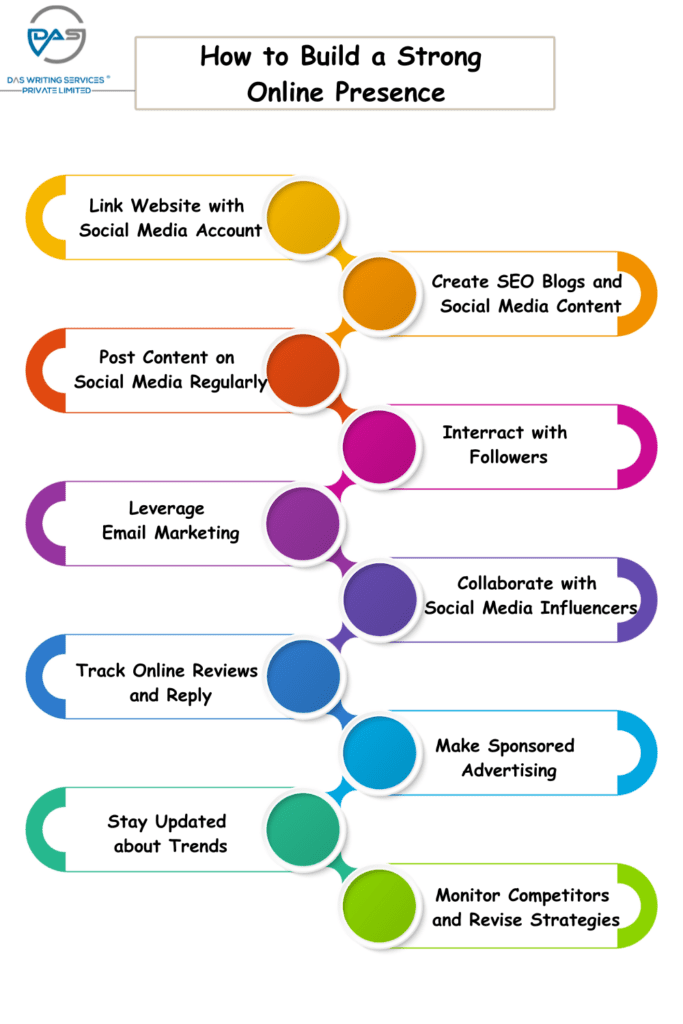 Because let's face it, it's quite ridiculous to claim to offer digital marketing solutions without having a well-optimized online presence for yourself. So, create a top-notch website with a top-level domain (TLD) and host high-quality SEO-optimized content to rank for industry-specific keywords.
7. Create your Unique Narrative
Whether it is a child or a grown-up, stories are loved by everyone. And you won't find a better alternative to garner the attention of visitors. When trying to get clients for your digital marketing agency, you can get professional copywriters to curate unique company narratives. It helps you create crisp brand narratives that resonate with your prospective clientele.
This ultimately helps you establish a brand image and encourages people to interact with you.
8. Proclaim your Authority
When you are in the digital marketing industry, it is a no-brainer that most of your clients would consist of other businesses. And for B2B operations, authority and reliability are among the most important factors that actually encourage prospective clients to convert.
By showcasing high-quality people-first authoritative content in your industry, you can inform and engage the audience. It helps instil trust in the audience and establishes you as a responsible entity in the market.
Takeaway
The entire process of getting clients for digital marketing businesses may seem a bit tedious and fruitless initially. After all, it requires major revisions and requires you to handle multiple aspects of your marketing process.
A tip from the content marketing experts, break down your objective into actionable monthly goals to make it look less daunting. Also, use Search Console, Semrush, and the performance statistics of your social media handle to evaluate the facticity of your lead generation strategy.