Social media is at a high stake these days. The rise is getting elevated day by day with advanced technology and global acceptance. Study proves that approximately 4.65 billion people around the globe use social media actively. Therefore, social media platforms are immensely popular among the commoners for their outstanding features and connectivity.
Though the platforms provide many facilities, they do not indicate that you can do whatever you want with their features. All users should maintain many social media etiquettes using social media platforms.
Hence, as these etiquettes are related to privacy, security and quality of communication of the social media platforms, their importance needs a discussion.
The following segment will discuss this briefly.
Importance of Social Media Etiquettes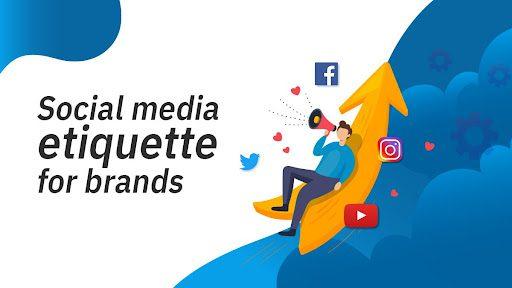 You may wonder why there is a need to follow etiquette while using social media. This is important because they can protect your virtual activity and simultaneously save you from abuse. The importance of these etiquettes are:
1. Protects from Legal Charges
Certain fields require you to act according to the rules and laws. Any violation can lead to unnecessary penalties. Therefore, adhering to etiquette will help you to avoid these penalties.
2. Empathetic Outlook
While using social media, you have to remember that many other people use the same platform. They are showing their emotions and zest on these platforms for various purposes. Therefore, you must be empathetic to others as it is a basic step for improved communication.
3. Etiquettes help in Remedies
It is quite impossible to browse social media without committing any mistakes. However, etiquette can help rectify those mistakes by giving you chances to apologise.
4. Important to Save the Privacy
If you want to retain the privacy of your social media accounts intact, it is recommended to follow the etiquette properly. They set up a barrier of security around you that can help you be on social media without any problem.
5. Improve Brand Image
If you are a business owner, then the brand image is one of the main concerns of your social media presence. Remember, your responsiveness to social media etiquette heightens your brand image in front of your customers.
Therefore, these were some importances that raise the enforcement of etiquette while using social media platforms. Hence, there are several etiquettes for different types of users. The next segment will discuss them in detail.
Social Media Etiquettes to Follow
There are different types of users on social media, for example, business owners, brand pages, and the common people.
Hence, some etiquette is the same for everyone. Let's discuss this first.
Truthfulness
There is no alternative to being transparent with your identity on social media. It is equally important for brands as well as the masses. Companies should be very clear with their offerings, and the common people should not trick each other with false identities.
Keeping Your Thoughts Crisp
Social media are mainly for entertainment purposes. Therefore, you may not get attention if your content is unnecessarily long. In addition, it annoys the audience. Therefore you have to jot down your thoughts together and present them briefly.
Try to Welcome All
This is again for the business owners as they need a proper customer base for their business growth. The warmth of a welcoming nature can help to hold the audience.
Proper Using of Hashtags
Hashtags are important for the reach of the content. Therefore, you need to understand their relation to your brand image and use them properly. For the common people, it should vary with content. However, you should not input them just for mere ornamentation.
Say No to Copy
Though digital content is not protected thoroughly, you need to understand that all the content you can see is created by someone else. So it is an offensive step to copy this content without crediting the author.
Apart from these, there are some etiquettes, especially for business professionals. These are:
Keeping in Mind the Demand of the Audience
Business owners have to approach the audience uniquely. To do so, one needs to understand the demand of the audience. Therefore, a thorough analysis of the audience's intention is important etiquette to properly expand a business on virtual platforms.
Sharing Worthy Content
If you are a business owner, you have to be very specific with the content you share online. Ensure that the content provides valuable information on different topics to satisfy the audience's craving for knowledge. You Need Professional Social Media Content Writing for your business to maintain your brand image
Sharing Content Frequently
Brand pages should be very consistent in sharing content. By doing this, your page will come to the audience's feed repeatedly, thus increasing its visibility.
Providing a Complete Bio
Every social media platform allows users to write a bio containing their details. Hence, a strong bio can impact in many ways. In fact, it is very important to provide an effective bio for a business profile because it is a catchy one-liner that attracts the audience. Therefore, you should not leave the bio blank as a business owner.
Adhere to Social Media Norms
Different social media platforms have different guidelines for their users. Hence, business owners should be very cautious with these community guidelines while posting content. This also helps them to do what the audience wants.
In addition to these, some other etiquettes are meant for working employees. These are as follows:
Say Positive about Your Workplace
As a responsible employee, one should be very careful about their opinions in the workplace. It is recommended not to say negative things about the workplace as it affects the reputation of both the workplace and the employee.
Keeping Personal and Professional Accounts Separate
An employee can represent his or her company in several ways. For that, keeping separate accounts is important. Otherwise, your approach will not be comprehensive for the others. Therefore, creating separate handles is one of the social media etiquette tips for employees.
Apart from these, there are several other etiquettes such as,
Addressing Audience Queries
This point is important for both business organizations and public figures. The audience is the main pillar of success for them. Therefore, it is important to resolve the issues that audiences face in comprehending your approach in the virtual world.
Spreading Business Values
If you are a business owner, one of the main tasks is propagating your business values. For this, you need to be very specific with the choice of your words and content on different social media platforms.
Maintaining Schedule
Depending on your industry, you should know when a maximum number of audiences can visit your page. Therefore, plan accordingly to post content by maintaining that specific schedule.
Thus, these are 15 valuable etiquettes of social media that you should follow to hold a place in the virtual world.
Hence, there are some don'ts that you should know while using social media.
Don'ts of Social Media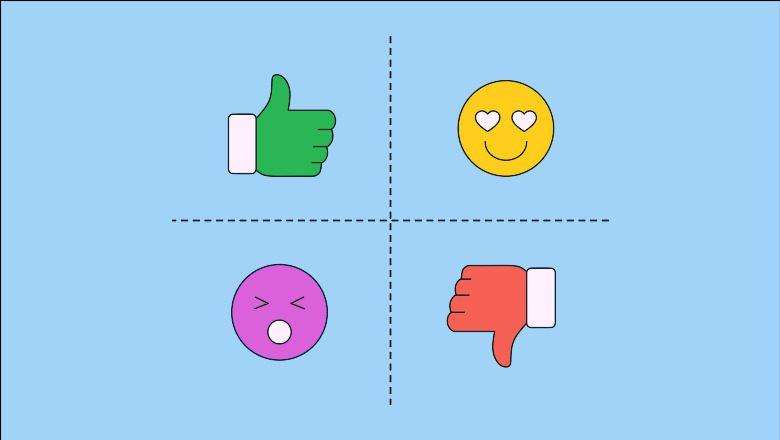 The following are some practices that you should not commit while using social media platforms. These are:
Avoid being over-promotional
Using irrelevant hashtags
Being less communicative
Avoid using forceful connection
Avoid buying followers on the social media platforms
Being disrespectful to the competitors should be avoided
Avoid getting negative publicity
Therefore, this was the guide on some important Social media etiquette which are important for every social media user. Hence, a business owner needs to be a little more responsible while using social media. This is because; you are working on presenting your brand value uniquely. Thus, implementing etiquettes will positively impact your social media presence.