Websites are the digital presence of any brand, which is extremely important in the present time. Thus, a website must be presented properly with attractive visuals and texts to impress the audience.
Hence, like other elements, website copy construction also needs a professional approach and expertise. Skilled writers can do this job; however, as a business owner, you also need to know certain tactics to write high-quality website copies.
Are you trying to create persuasive web copy that can grab the readers?
Read the blog to learn more about how to write copy for a website with attractive and professional approaches.
What is Website Copy?
Website copy refers to attractive texts written on the different parts of the website, such as the home page, service page, contact page, product page, etc. These copies are completely promotional, deliver clear information about the company, and have convincing CTAs that urge people to take action.
Some key elements of a good copywriting are:
Attractive headline
Proper presentation of the beneficial aspects of the company
Adding social proof such as testimonials, case studies, charts, graphs, etc.
SEO-friendly writing
Proper presentation of keywords
Top 15 Ways to Write Actionable Website Copy
As copywriting for websites is directly connected with the interpretation of your business, it is extremely important for impression. Here is a detailed analysis of how to write catch one:
1. Finalize Your Site's Unique Selling Points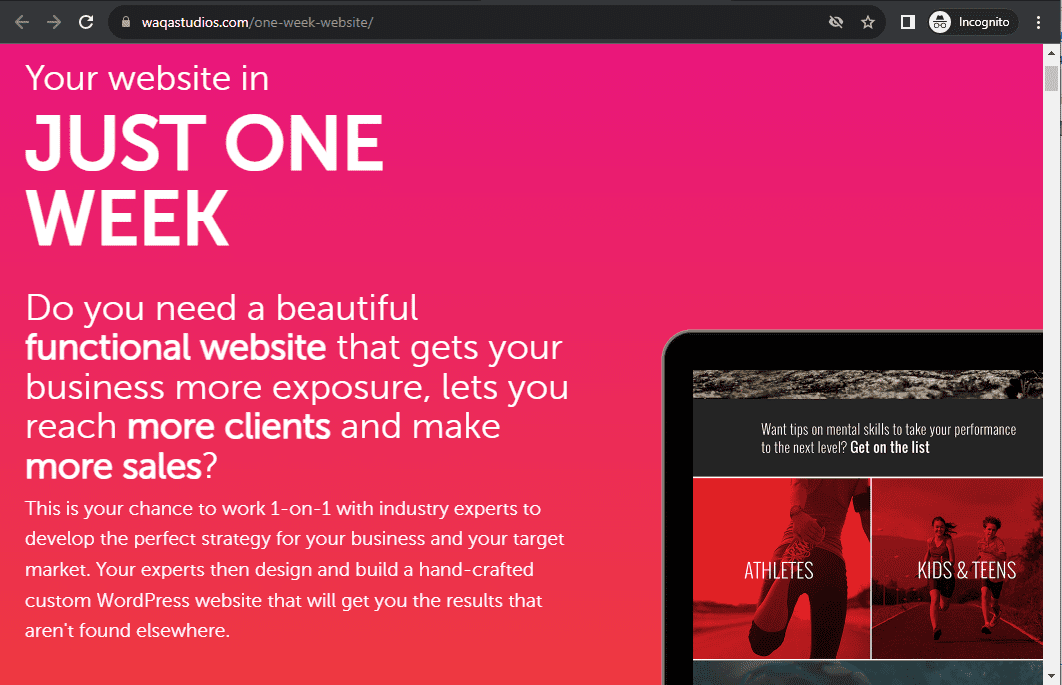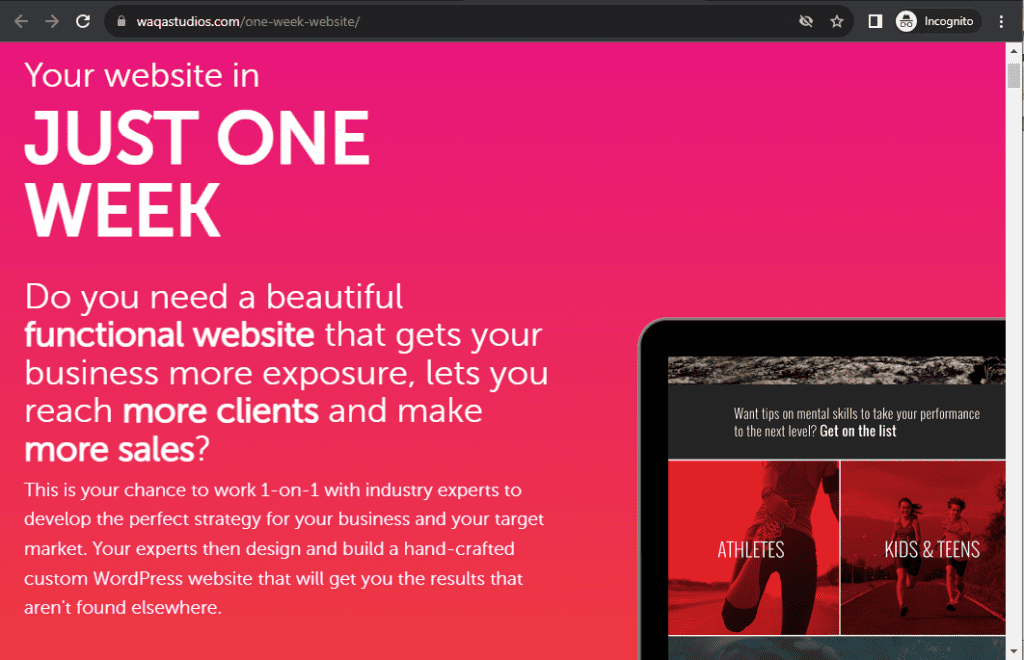 A unique selling point or USP is the main focal point of any business. It should be properly presented on the website so audiences can easily find this and make their purchase decision. Not only that, every content of your website should contain this USP to clarify your selling intention.
This image shows a website that knows the direct approach. The audience would know straight away as the page directly talks to them. It is very simple, and easy to comprehend. The audience knows they are on the right page instantly.
While setting USP, you need to remember certain points such as:
Your unique offering
The target audience that you want to attract
Making the approach attractive
Presenting the different angles of your site
Addressing the problem and providing the solution
With this, you can easily finalize your company's USP and present it in your content to make it more relevant.
2. Create Different Web Pages Serving Different Purposes
A website is all about a collection of web pages. Hence, you have to create different types of web pages to serve different purposes.
For example, an About Us page presents the mission, vision, and the company's intention. Also, an about us page can state the history behind the particular company.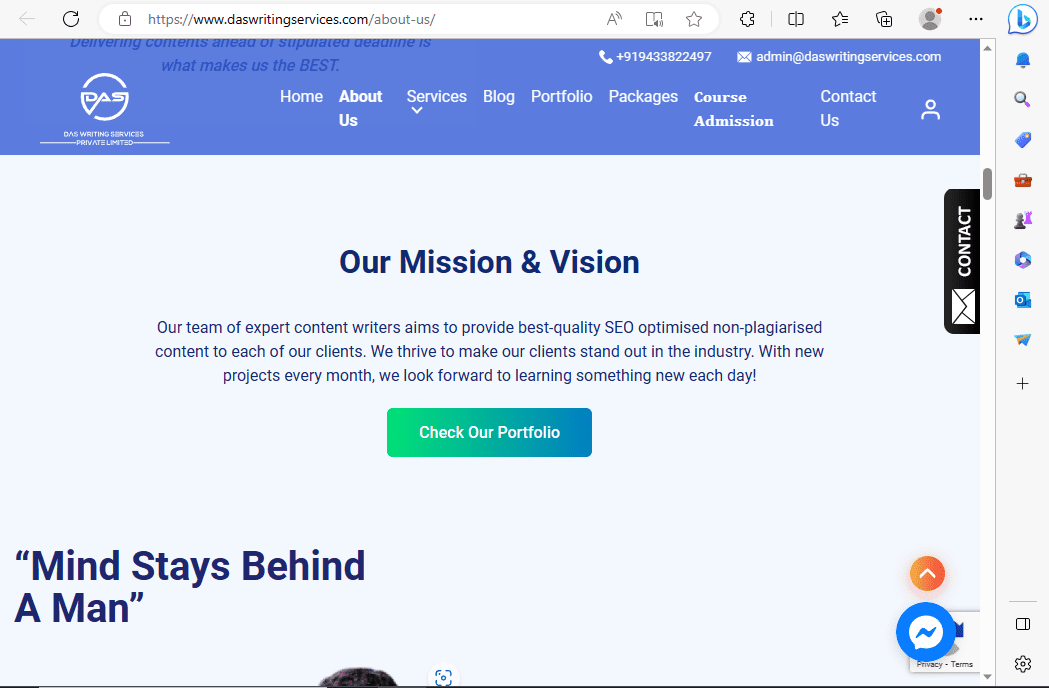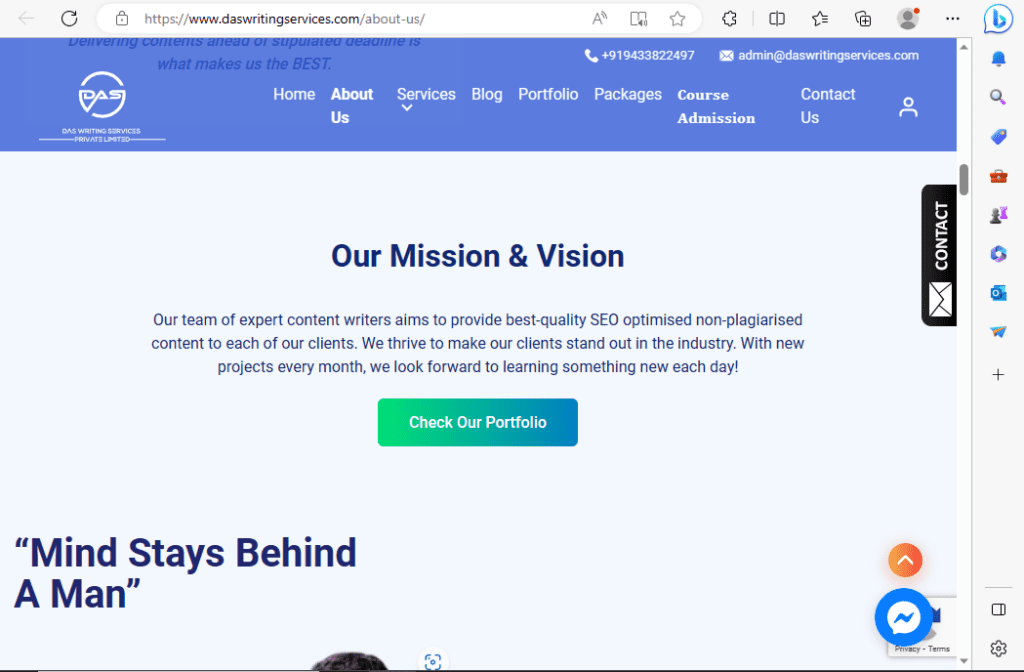 Apart from About Us, there are service pages or product pages that tell about the services of the company.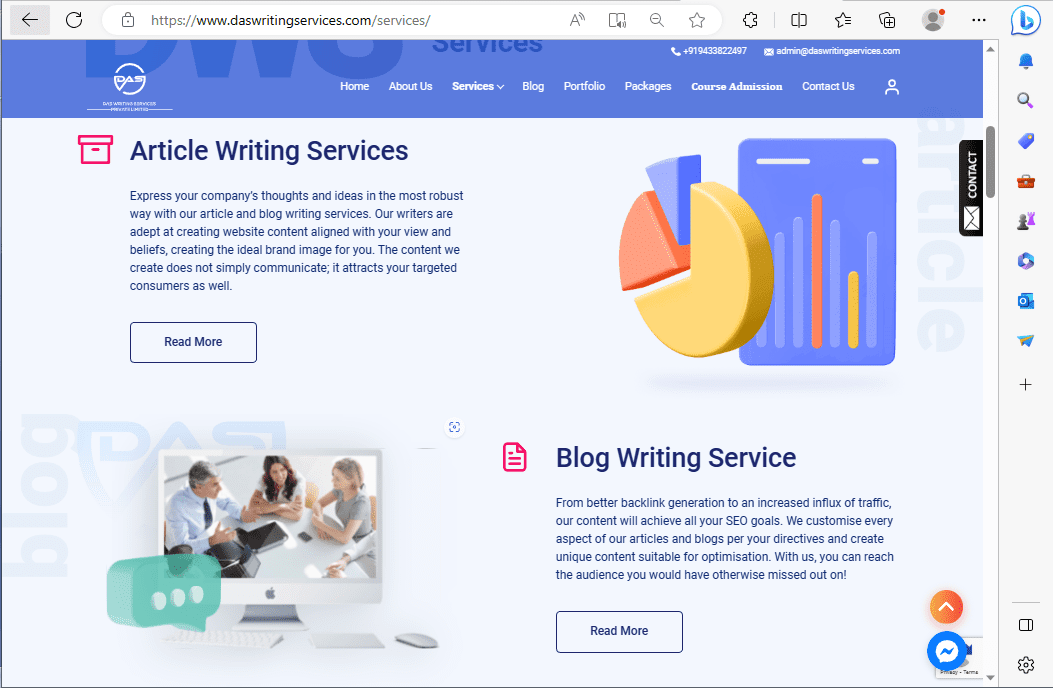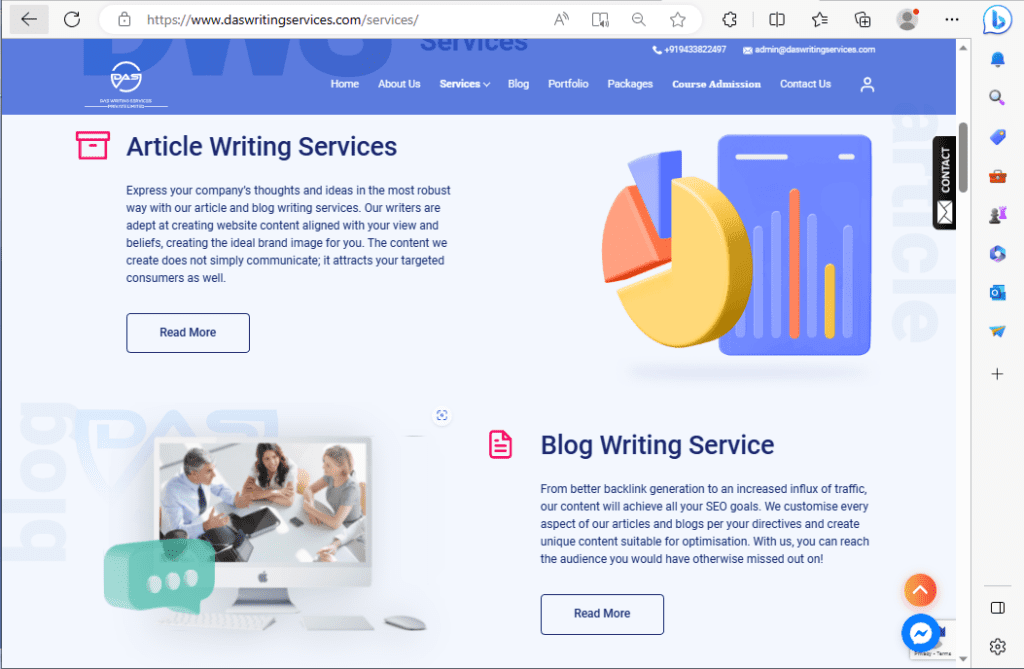 In this services section, you can clearly understand the solutions provided by a company. Apart from these, there can be different other pages, like 
Home
Contact Us
Testimonials
Blogs
Portfolio
Your buyers take 50 milliseconds to make a purchase decision after entering your website. So, you need to be very specific with your impression and ensure that web pages are attractive enough to help you in this.
3. Highlight Benefits in Your Copy
You need to attractively highlight the benefits of your service or products with attractive web copy. It will help to attract more users instead of just informing them passively about the features.
Some key differences between a feature-driven and benefits-driven web copy are:
Features are the factual data about the company, while a benefits-driven copy can make the whole approach substantial for the sales pitch
Features only state about the services, while benefits attract people to make a buying decision
Here is an example of the same: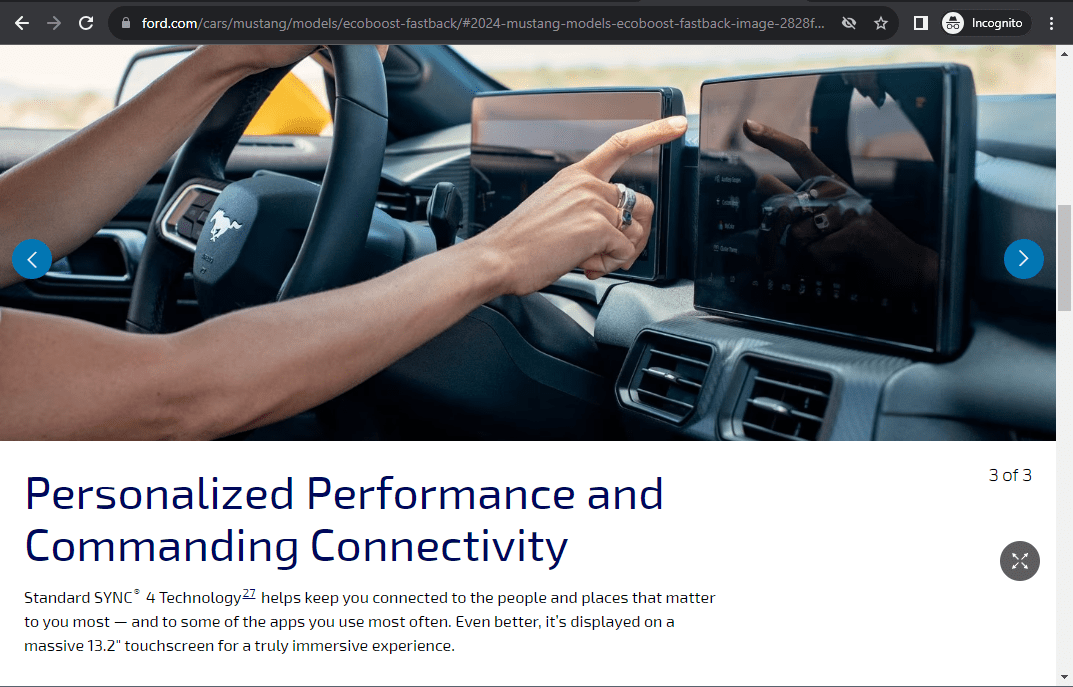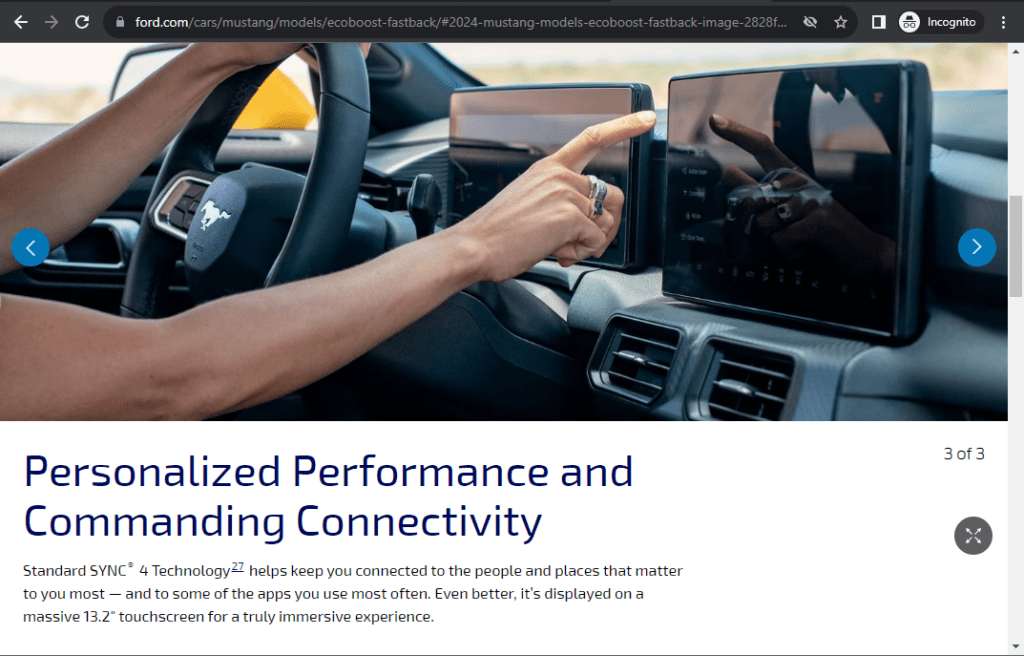 Here, Ford, the famous car manufacturing brand, has stated the independent suspension feature of its Mustang 2023 model. However, they also mentioned how this feature could help in better car handling on turns, bumps, and straightaways.
If you are wondering how to write benefits-driven copywritng, here are a few tips:
Add a question with the features to initiate the benefits portion. For example, if you are a modular kitchen seller, then you can write a website copy like
"Do you know how our modular kitchen setup can be beneficial?
It can make your cooking sessions more relaxing."
Address a problem and then provide the solution attractively.
Use bullet pointers to make the content more readable
Refrain from using too much technical language while writing benefits-driven copy
Follow these tips and write persuasive web copy or get in touch with a professional b2b copywriting services like Das Writing Services that can fulfill your criteria properly.
4. Readers Won't Read Everything
A surevy showed that viewers can only stay on a web page for 10-20 seconds. So, you need to be very prompt in conveying your message. Skillful copywriting services can help you to do that effectively.
For example, if you are framing a service page, you need to start with the features and benefits of the service from the very beginning of the page.
An image below describes this: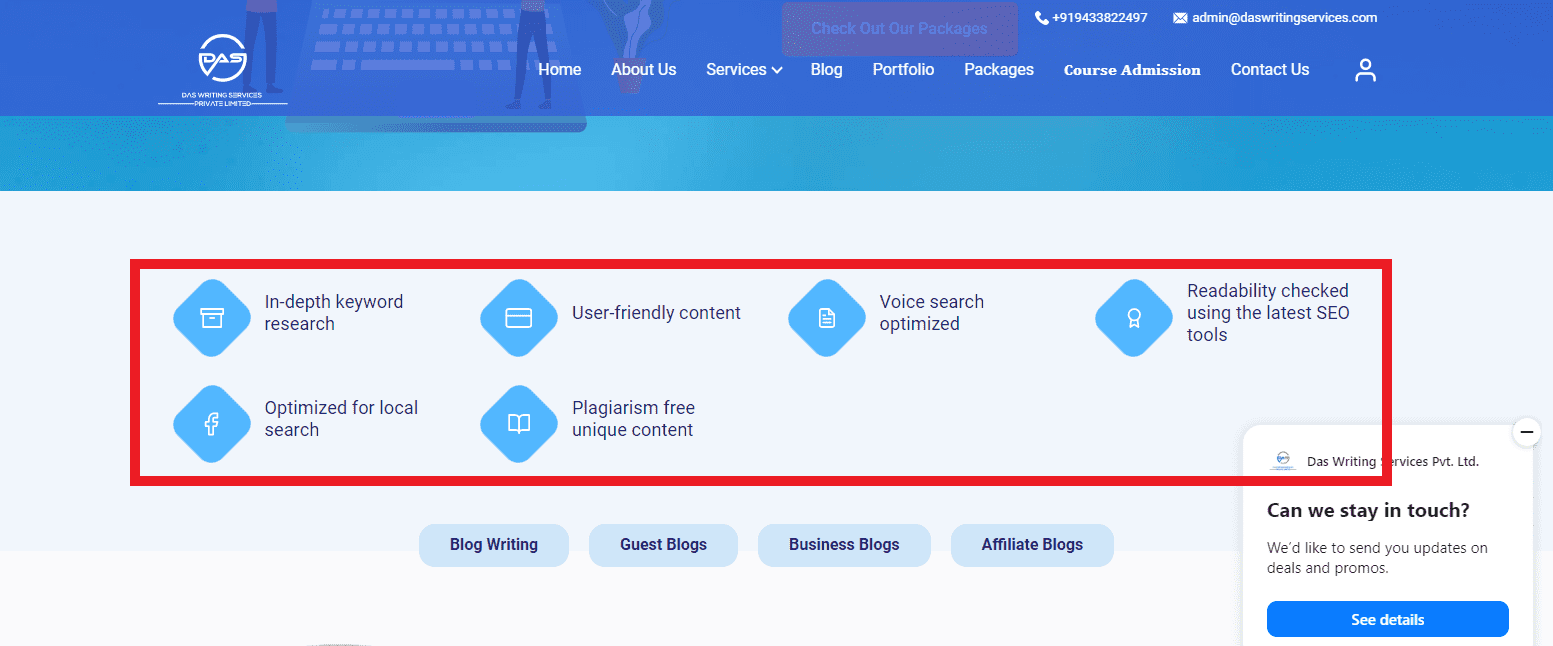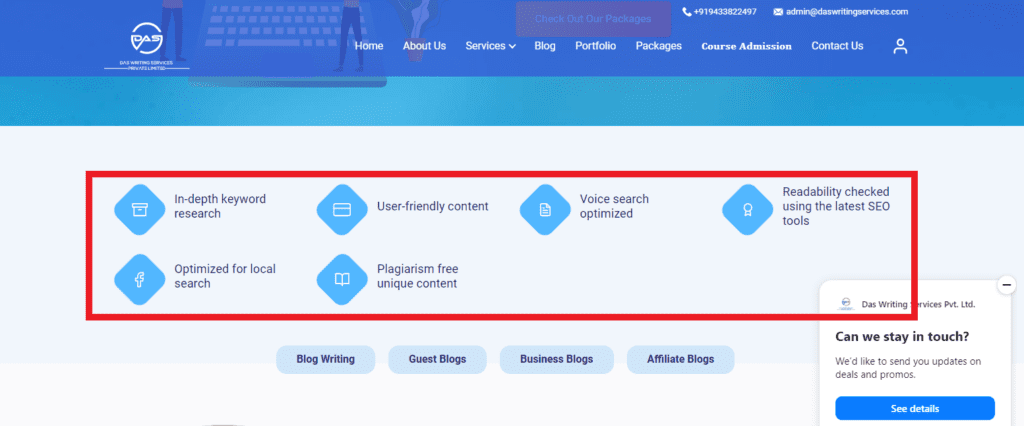 The marked part of this image shows the basic features of the service in short pointers. So, the readers will grab the idea of what they can get as soon as entering into the site.
To hook the readers with your website content, you need to:
Provide the main features at the very beginning
Use attractive phrases
Start with a question to lead your readers to the solution
Start with the most important information and end with the less important one
With these techniques, you can hook your audience and make them realize the true intention of your site.
5. Use Competitive Research
No wonder competitor research is an immensely important part that you can not skip. To form effective web pages, you first need to notice what your competitors are doing and do better than them.
The things you should take from the competitors are:
The type of keywords they are using
The word length of their web content
Tonality, they mostly use
You can also observe the themes they have been using
So, this is what you need to consider when developing website content. You can hire professionals and use different tools to do competitor research.
6. Put Attractive CTAs
Perfect web copy examples always have attractive CTAs. A call to action is the prime part of a web copy where you can ask your audience to take action. Not only that, but you also need to make the CTA customized for different types of audiences.
For example, if you have a clothing brand, you can put two tabs, men and women, as CTA after any descriptive copy. An example is shown below: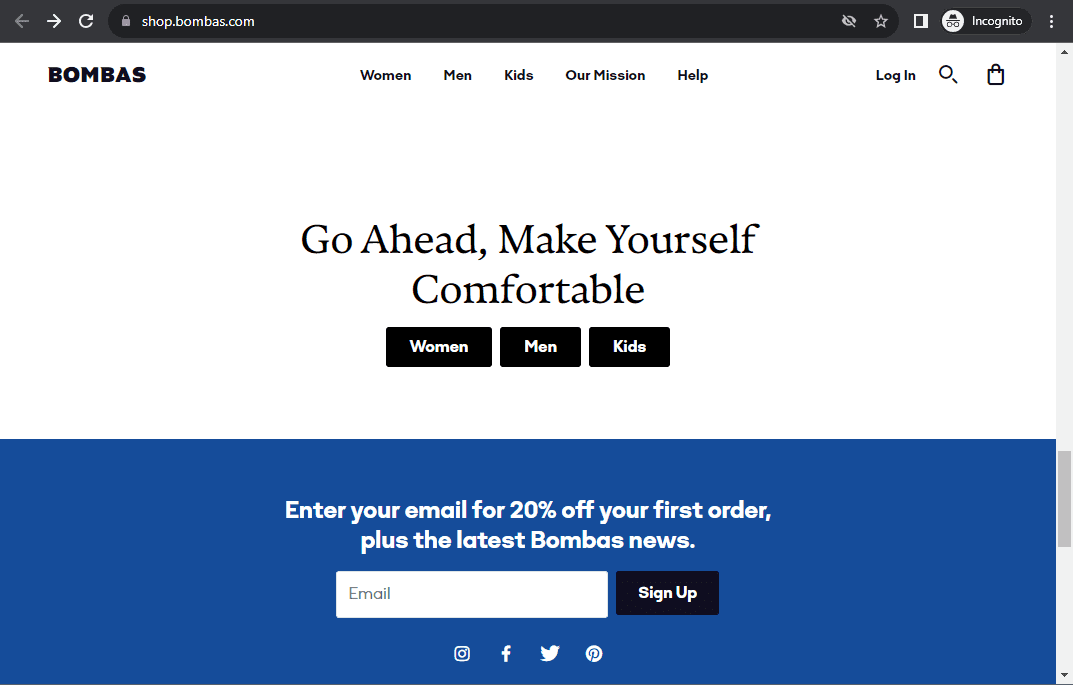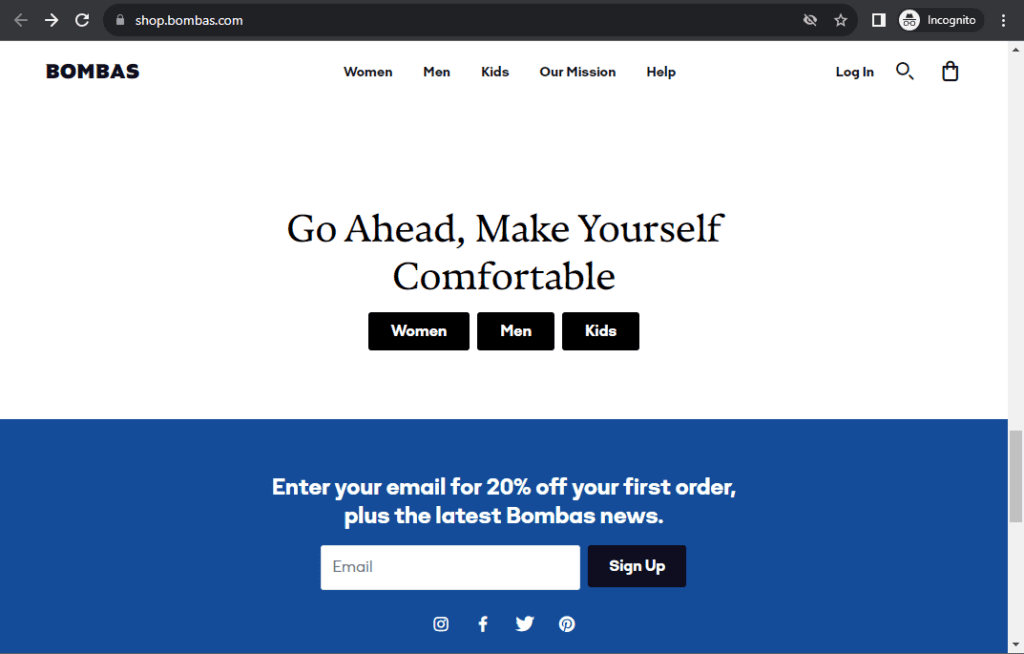 Here the marked tabs are CTA buttons where people can enter and land on a product page as per their needs.
When forming CTAs, you need to follow the below-mentioned points:
Use a strong command to attract the audience
Insert a reason into the CTA to make it more relevant
Optimize CTAs as per the devices
Direct your audience to any contact number or form
One main function of web copy is to convert customers into potential clients. In this regard, attractive CTAs can make your web content more persuasive and increase your conversion rate.
7. Add Exclusive Information
Copywriting is all about persuasion. You need to be extremely efficient in presenting this information persuasively so that your audience can get the information quickly. To do so, you can:
Mention phrases from readers' perspectives
Input testimonials to build reliability
Try to invoke your audience's emotion with your copy
Mention offers, discounts, etc., at the beginning of the content
An example of attractive and persuasive website copy is as follows: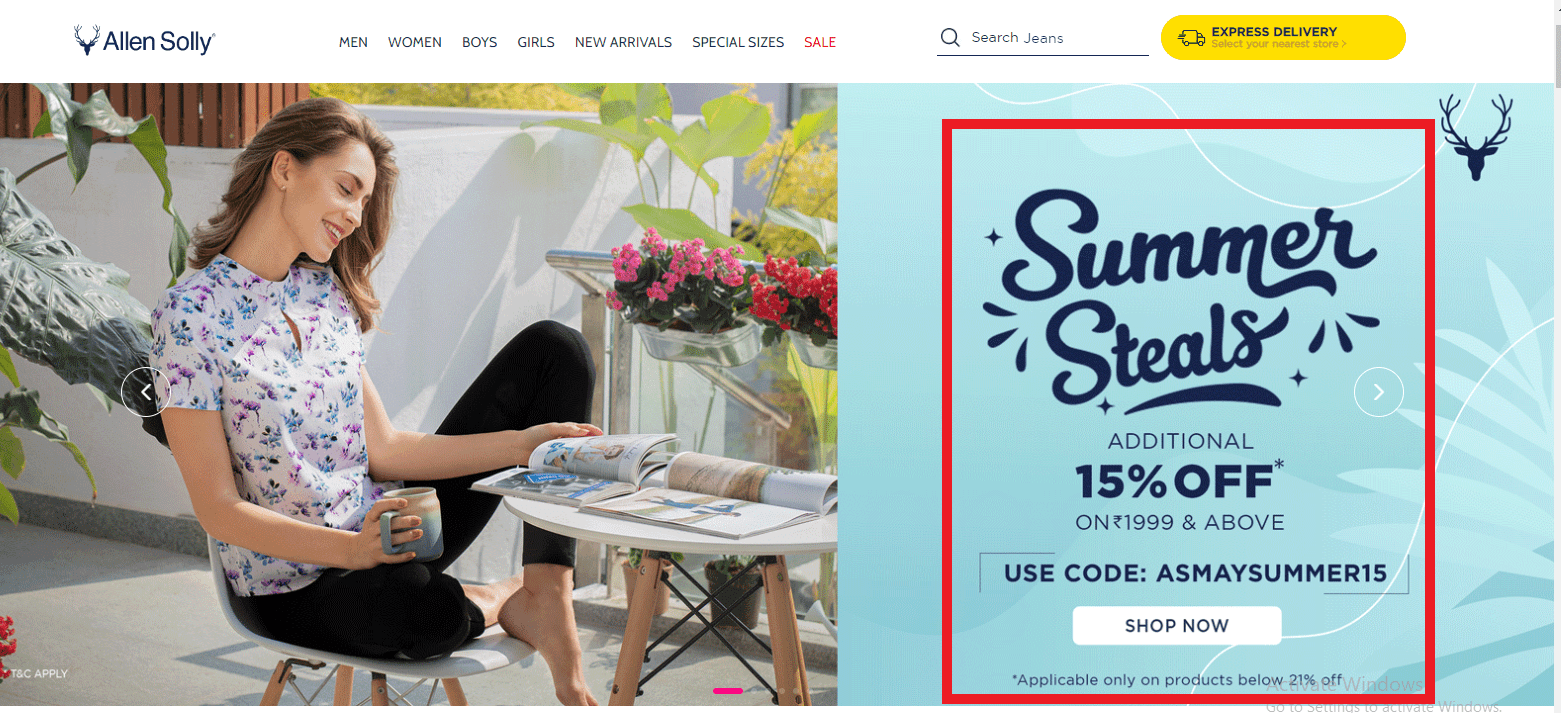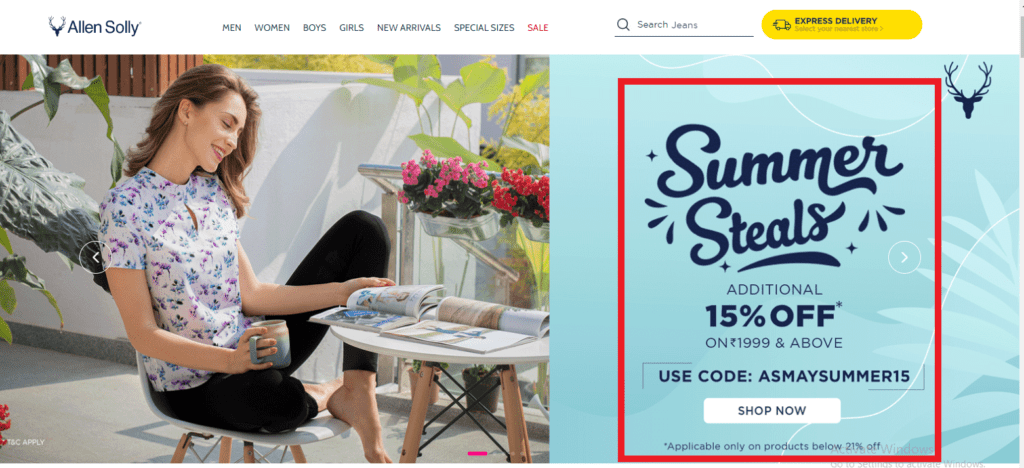 Such persuasive copy is great for meeting the criteria of an effective marketing strategy. Also, make such copies easy to scan so people can understand effortlessly. Hence, if you want attractive copywriting for your business, you can opt for web content writing services provided by Das Writing Services as we have creative and well-trained writers who are capable of creating updated and relevant website copy.
8. Be Creative with the Headline
A headline is the prime factor of copywriting. This hooks the audience immediately with the content and urges the readers to read the content. While writing headlines, you need to be very careful about your word usage and length. Some tips for writing attractive headlines are as follows:
Use suitable and relevant adjectives
Try to make it question-based and attractive
Input keywords to optimize
Input numbers for better readability
Make it unique for the target audience
An example of a catchy and informative headline can be the following: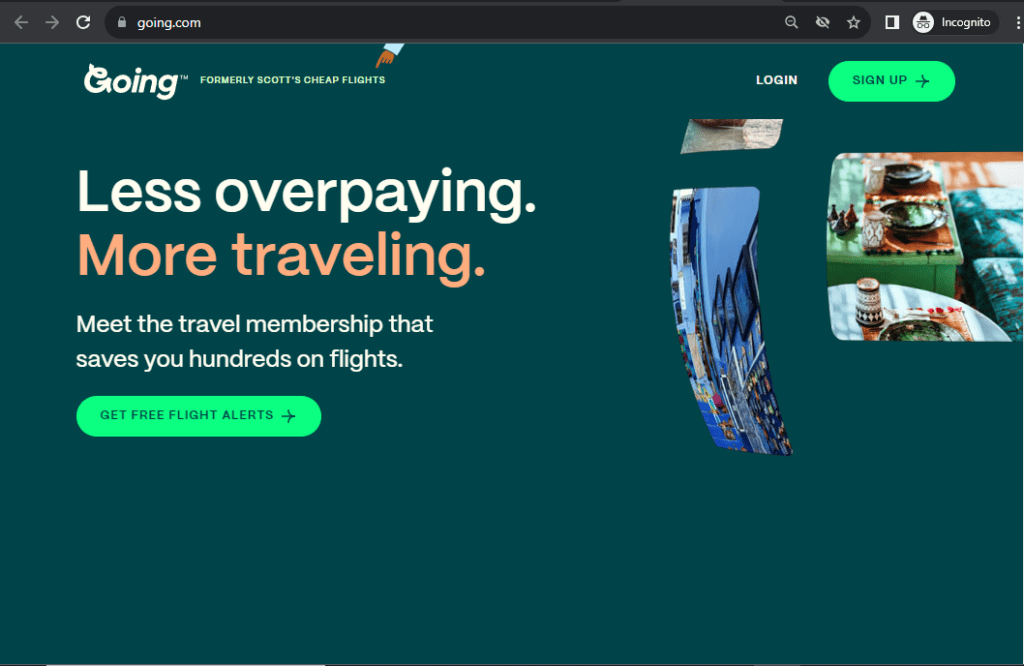 Here the brand has uniquely marketed its platform to ensure that the audience can get what they want. Their clear and informative headline mentioned every necessary point they wanted to convey to their readers.
Sometimes addressing your customer's problem in the subheading can also be a great instance of web copywriting.
9. Present Your Big Idea
Every brand has a different story to tell. They all have different missions and visions. Thus, brand owners need to present their unique story or vision interestingly in front of their customers.
For example, to elevate the reputation of some brands, take steps to invest some percentage of their profits in the betterment of nature or any endangered species. An instance is shown below: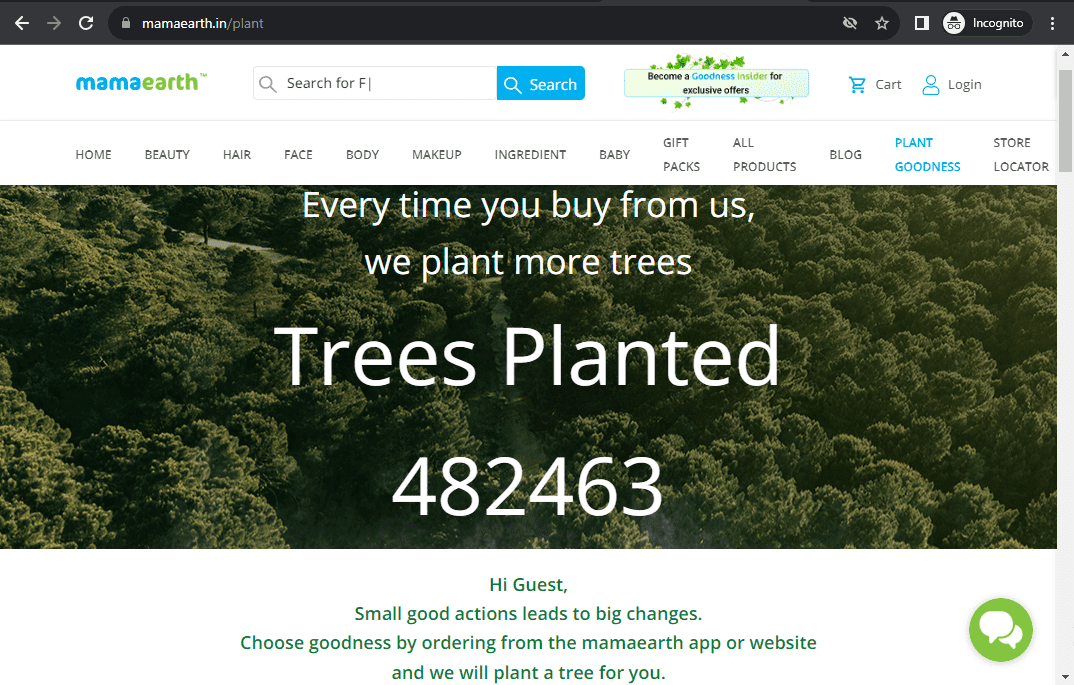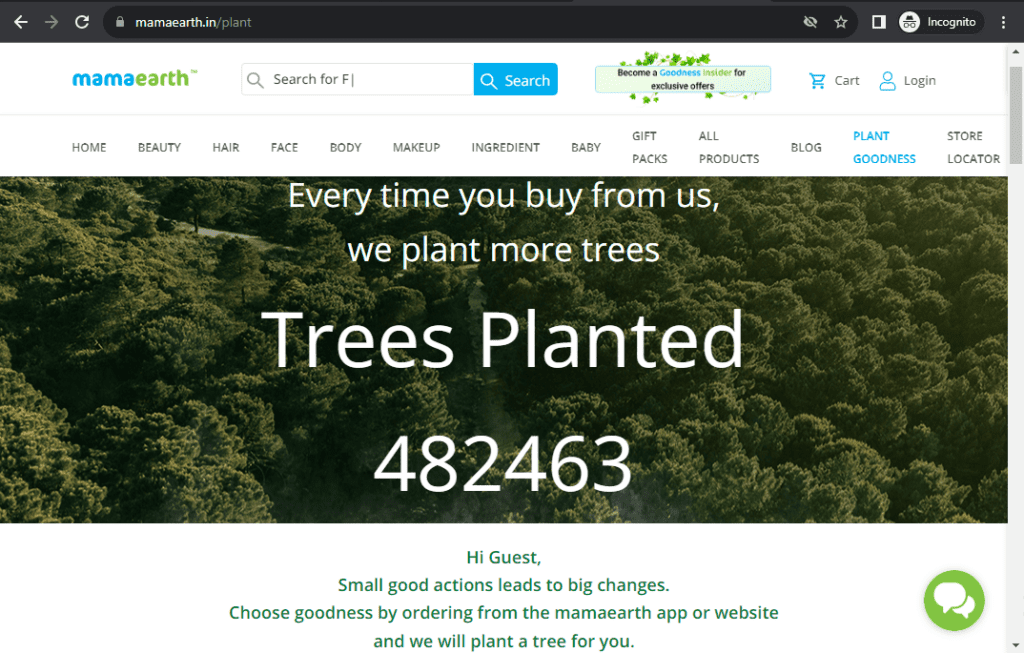 The image has been taken from Mamaearth's website. Mamaearth is an Indian cosmetics and skincare brand dedicated to nature reservations. They claim that for each purchase, they will plant one tree.
This type of big idea should be rightly propagated among the people with the help of the right marketing techniques. These are as follows:
You need to use catchy phrases to hook your audience with your idea
Use attractive visuals to make the whole approach more effective
Choose something to propagate that is widely acknowledged
It's time to be unique and convey your ideas like a pro!
10. Use Customers' Phrases
Customers use different phrases to express their queries about your brand and service. As a brand owner, you need to identify those phrases or the customer's voice to optimize your website copy. You can hire a professional copywriter to incorporate these phrases uniquely in your web copy.
For example, if you are a mobile application development company, your customers will likely want to know about the fastest technology to develop mobile applications. So, when making your mobile application development service page, you need to highlight the fastest technology with catchy website copy.
To incorporate the voice of your customers in your web copy, you can follow the below-mentioned techniques:
Identify your customers' problems, address them, and give the solutions
Make clear statements about your offerings, payment terms, conditions, etc.
Answering customer's questions
Incorporating customers' voices can be really effective in customising a web copy and making them more effective.
11. Stats Can Improve Your Website Copy
Yes, statistical data attracts customers a lot. Writing something about your company and claiming them with the right statistical data can be the right way to earn your audience's attention. An example is given below: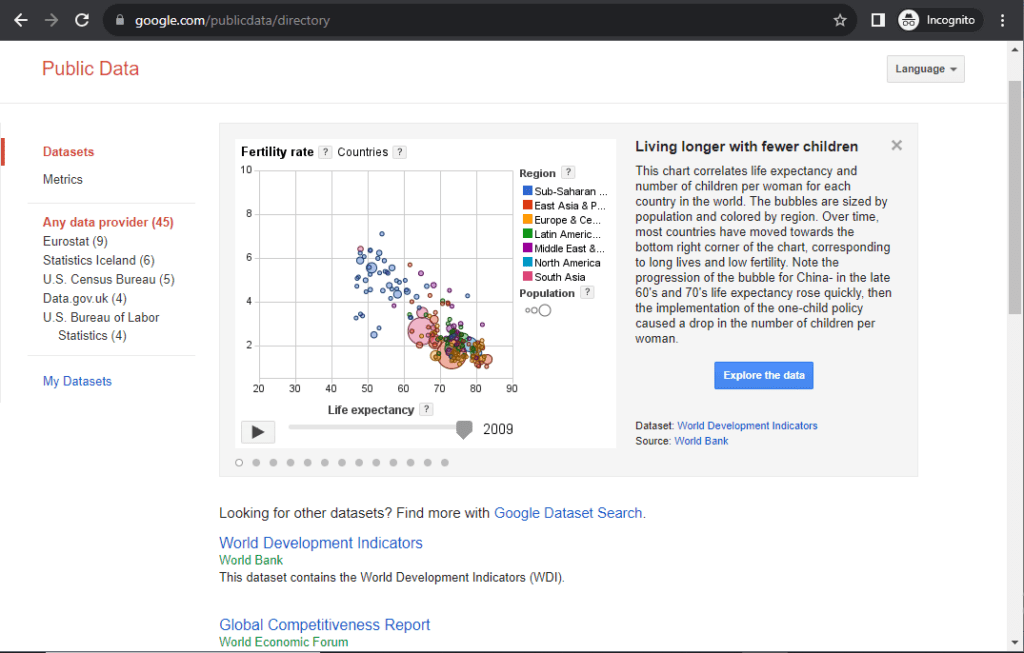 A statistical representation of data can help to grab the audience's attention in different ways:
Statistical data helps audiences to get a quick market graph of any service
It can present the outcome of any campaign in front of audiences
Statistical data also helps to grab a quick idea about any company's success metric
So, optimize your website in this way to gain maximum user attention.
12. Visual Elements are Must
You must attach attractive visual elements to your website copy to make it complete. It is an essential part of forming web pages as people love to watch visual elements on their pages.
Research shows that 80% of users explore a page by checking out the visual elements of the page. So, ensure that your website has enough visual elements to attract huge customers easily.
The types of visual elements you can incorporate in your copywriting for wesites are as follows:
Infographics
Maps
Catchy graphics
High-quality images
Quizzes, etc.
Almost every website has high-quality visual elements as it is a very basic requirement to enhance the relevance of website copy. Hiring graphic designers can be a great option for creating high-quality visuals.
13. Make Easy Navigations
Easy navigations are also an important part of your website copy. The primary intention of creating web pages is to inform users about certain services and then convert them into potential customers.
A perfect web copy can navigate readers through the website and take them to the proper places. For example: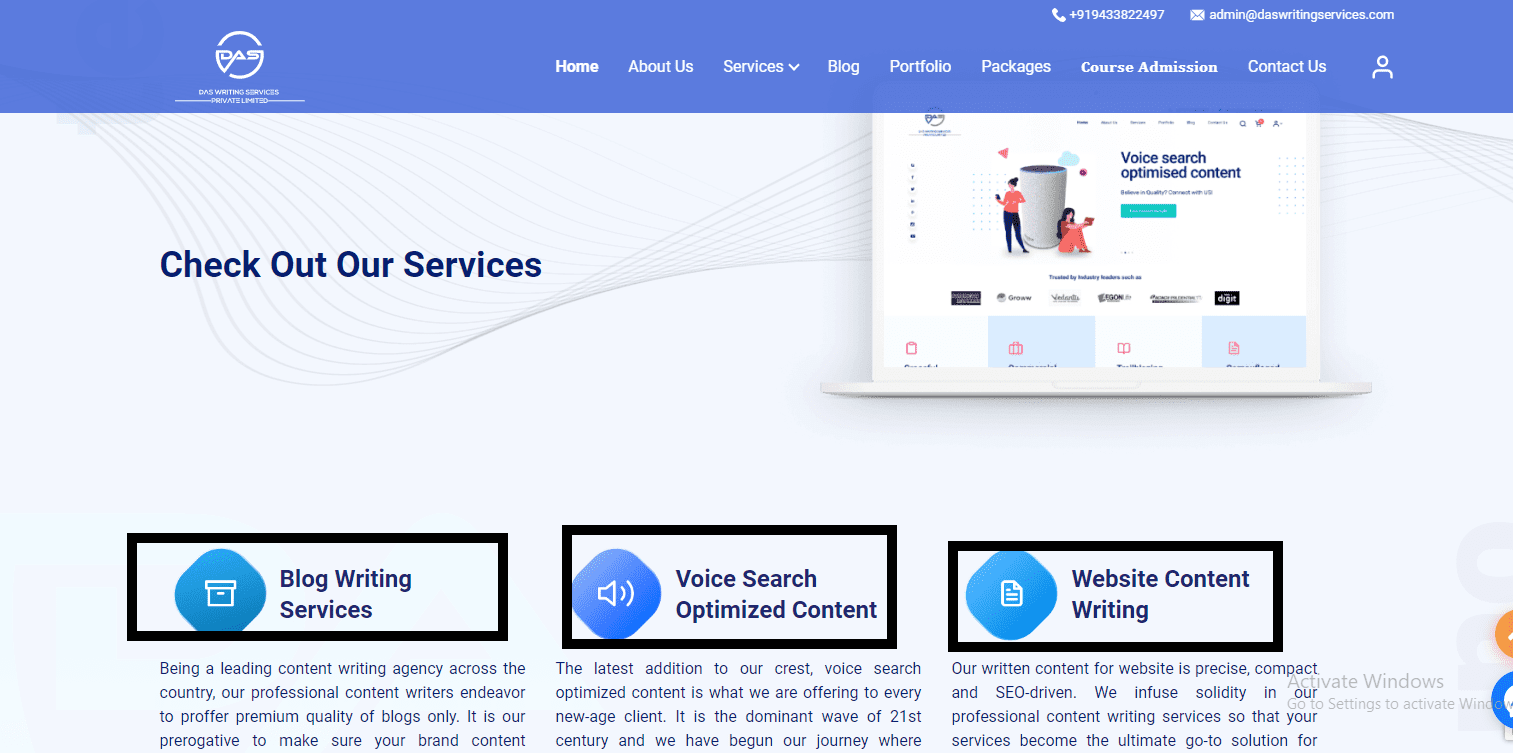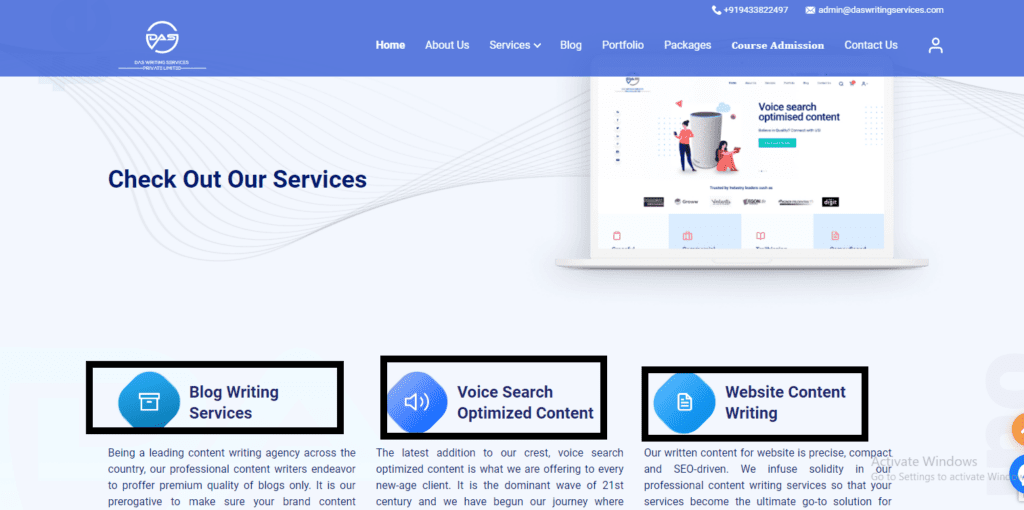 Here the marked boxes have clickable links that fall under the "Check out our services" heading. These links navigate readers to certain pages where they can find their necessary content. So, readers will not only be informed about the services but can go to the specific pages where they can get the details.
When creating navigation:
Try to smoothly incorporate the phrases
Do not provide any information about the page you are navigating to the users; instead, let them browse information from the navigated page.
Navigation also helps to connect the audience with different offerings of the brand.
Thus, to make your site more user-friendly, incorporate navigations properly in the web copy of your content.
14. Skip Jargon, Check Spelling and Grammar
Spelling and grammar errors can harm your brand reputation greatly. A website is all about creating a positive impact on users. Indulging in the wrong implementation of grammar will is a great demerit that will lower your brand authority.
Also, using excessive jargon is not a great practice for writing web copy. Instead, you can follow the below-mentioned guidelines to write catchy, error-free, and easy-to-read website copy:
Cross-proofread your website copy so that it comes error-free
Use layman's language so it can reach the maximum number of people with the website copy
By doing these, you can gain a better reputation and a uniform website to get more traffic easily.
15. Post Writing Strategies
Post-writing strategies are also important to give more value to website copy. For this, you can follow the below-mentioned strategies:
Optimize your website copy for search engines by creating proper metadata, readable URLs, etc
Update your website content regularly
Refresh internal linkings
Check your headings and input keywords if they are missing
Rewrite outdated CTAs
With all these, you can make a killer website copy and get high user attention.
Thus, hope you have got enough insights into the website copywriting. You can always gain more popularity with attractive web copies, but you have to be very strategic in presenting the copies so that they can reach the maximum number of people within a short span.
Also, optimization and back-end work on these website copies are necessary. You must invest in high-quality SEO and get your work done properly.
Frequently Asked Questions
1. What is the most important rule of website copywriting?
The most important rule for copywriting is to make readers engaged.
2. Why website copy is so important?
Website copy is so important because it gives a concise idea about any company and its services.
3. How long website copy should you need to write?
You can write 300 to 2000 words of content on your website. However, a good copywriting depends on the relevance of the web page and competitor's research.