To understand the importance of content writing in digital marketing, think of it as a compass that will guide your readers through your business products, service, and ideas. As they navigate through the sea of information, they will find answers to their search, and also boost your position by turning into leads.
In the fast-moving digital realm, where attention spans are shorter than an Instagram reel, creating high quality content is the key to capturing hearts, minds, and those desired clicks. Search engines love fresh ideas and relevant content that satisfies user intent. That's all you need to climb up the Google rankings. Therefore, you need to make your content informative, creative, authentic and authoritative. How else will you stand out from your competitors?
Whether you are an experienced marketer or just dipping your toes into digital marketing waters, you need to understand the importance of content writing to connect, convert, and conquer the online landscape. So, discover the secret recipe to take your online presence from bland to brilliant through the power of content writing.
7 Important Roles of Content Writing in Digital Marketing
Here are 7 reasons why content writing in digital marketing is key for your business:
1. Creating Brand Awareness through Informing and Educating
The foremost use of content writing in digital marketing is to build awareness of your brand and products among readers and potential customers. You can reach your target audience and leave a long-lasting impression by producing well-written, informative content. These can be spread via social media, newsletters, blogs, websites, and more. As you attract a target audience and educate them about your business, a major part of the content marketing funnel is achieved.
A regular writing for digital media will maintain your brand in front of your audience, building awareness and credibility. If your readers are satisfied, they will share, support and trust your business. This will eventually raise brand exposure through trust and engagement. Since the primary agenda of digital marketing is increasing sales through leads, creating a positive image of your brand is key. You can achieve this through relevant digital marketing content. 
2. Improving Rankings through Search Engine Optimisation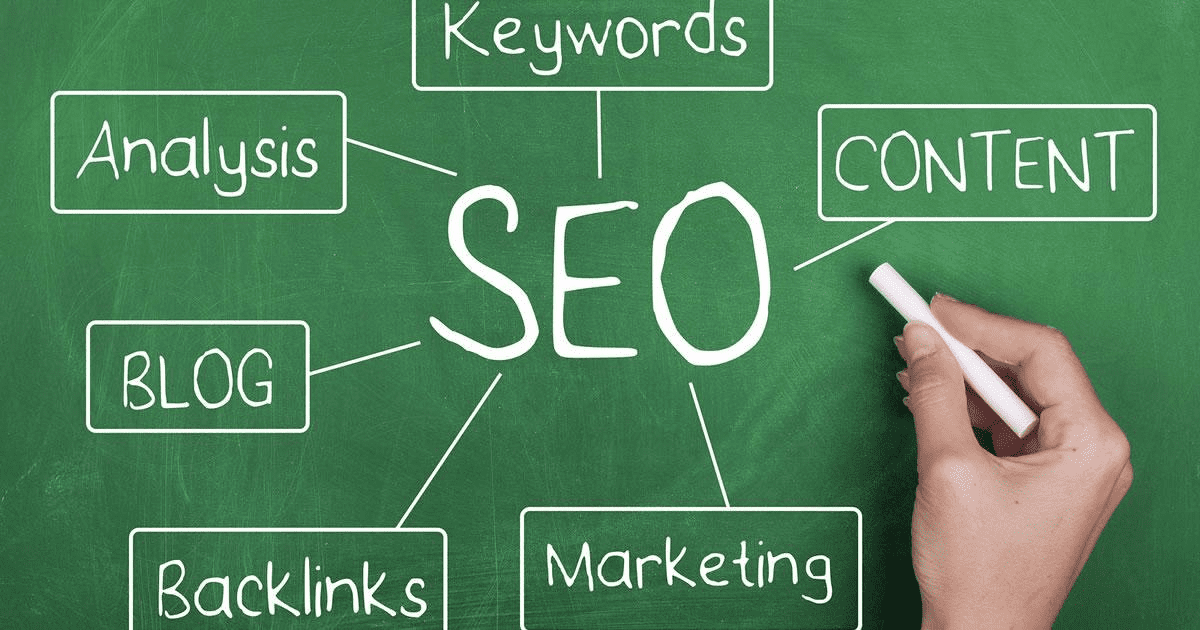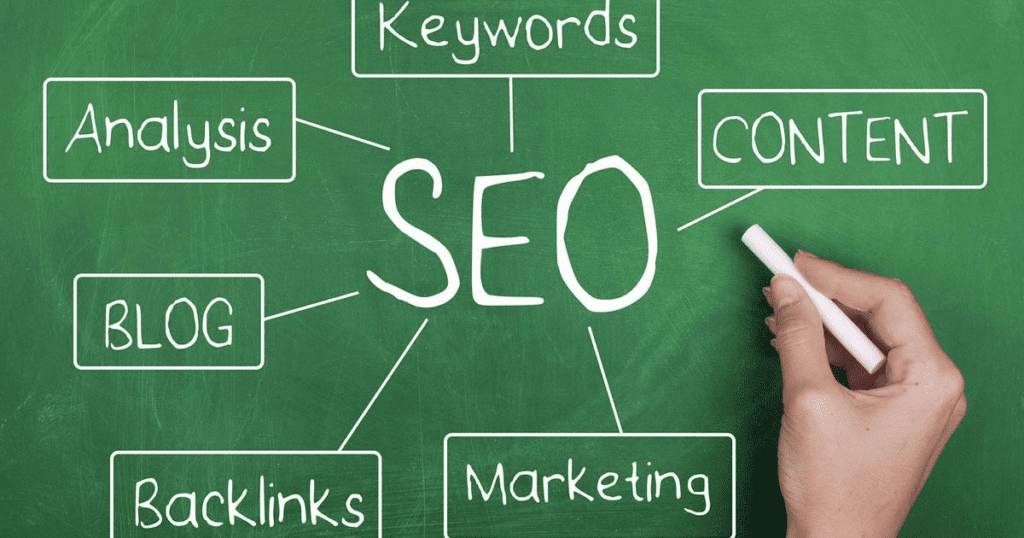 When you are in the content game, ranking in the top position on the SERP becomes a goal for each one of your written pieces. While thousands of people are searching for a query, hundreds are there to offer it to them. Because more than 25% of searchers click on the first SERP result, you cannot afford to rank second. 
Your content is the essence of effective Search Engine Optimisation (SEO). Therefore, you need to optimise it carefully by incorporating properly chosen highly search-volume keywords. It will boost your brand visibility and improve rankings. Moreover, adding meta tags containing keywords enhances your ranking and chances of reaching and engaging with potential customers. However, keep in mind, when it comes to SEO, genuine and compelling content dominates all.
3. Boosting Social Media Strategy through Engagement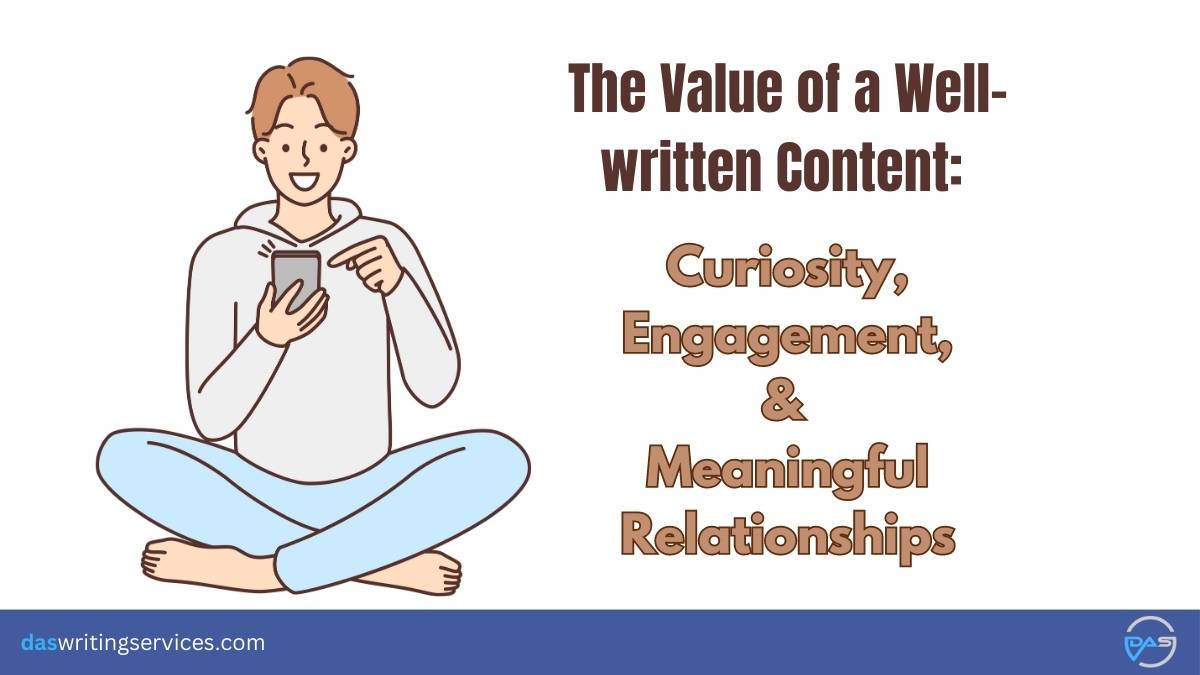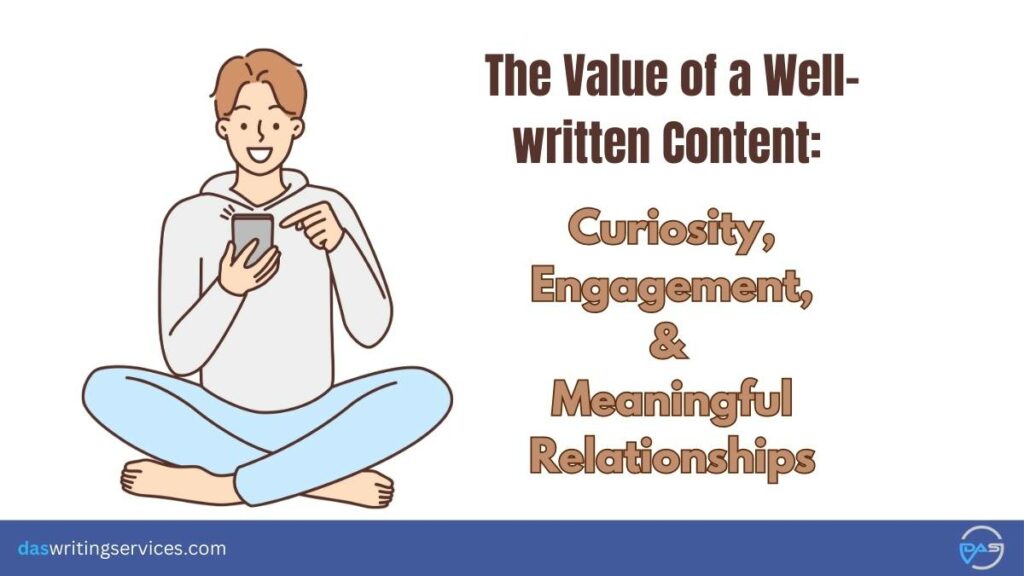 The power of content depends on its ability to create curiosity and engagement among readers. When your content is engaging, it will spark conversation, reassure social sharing, and prompt comments and feedback from the audience. With two-way communication, your business will find it easier to connect with customers, build relationships, and generate brand advocates.
As we know, social media platforms thrive on content. Therefore, well-written content offers businesses valuable information to share across social media channels, expanding reach, and drawing new followers. Furthermore, it encourages increases in the reach of your brand's message. With DWS, you can avail such unique, creative as well as optimised social media writing services for popular platforms like Facebook, Twitter, YouTube, LinkedIn, and more. So, if you looking for customised content suitable for social media marketing, get in touch with us today.
4. Building Brand Authority and Credibility
If you are on a quest to establish ultimate authority for your brand you need the weapon of high quality content writing in digital marketing. The more you master the skill of creating eloquent and authoritative content; the better will be your chances to establish your brand as an authoritative figure. But how can you achieve this position?
Say you have a fashion brand that shares tips, fashion forecasts, and related stories. So, your audience looks to you for fashion guidance, secret tips and inspiration.
When you consistently create genuine, easy-to-read, engaging and informative content, you position yourself as the go-to authority in the industry. You can do this through blog posts, social media content, educational videos, etc. With authority comes credibility. Readers will trust your recommendations, share your content, and become loyal followers. Thus, you need to ignite your creativity and deliver valuable insights to take your business to the pinnacle of authority.
5. Earning Links from Other Websites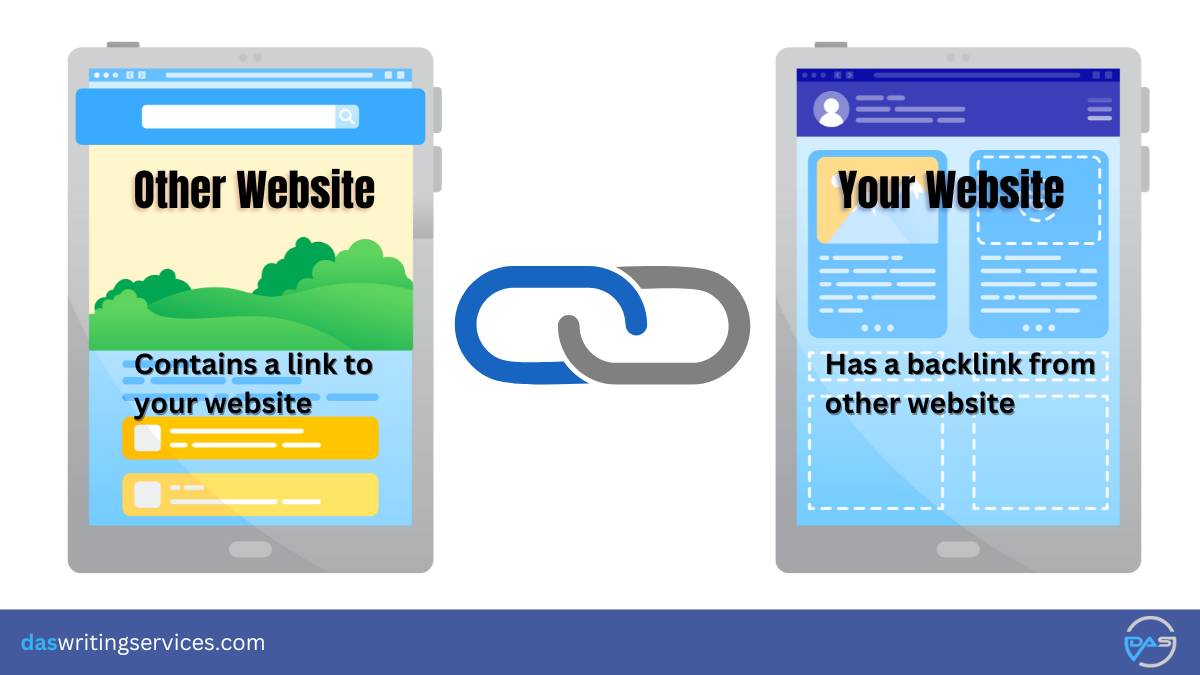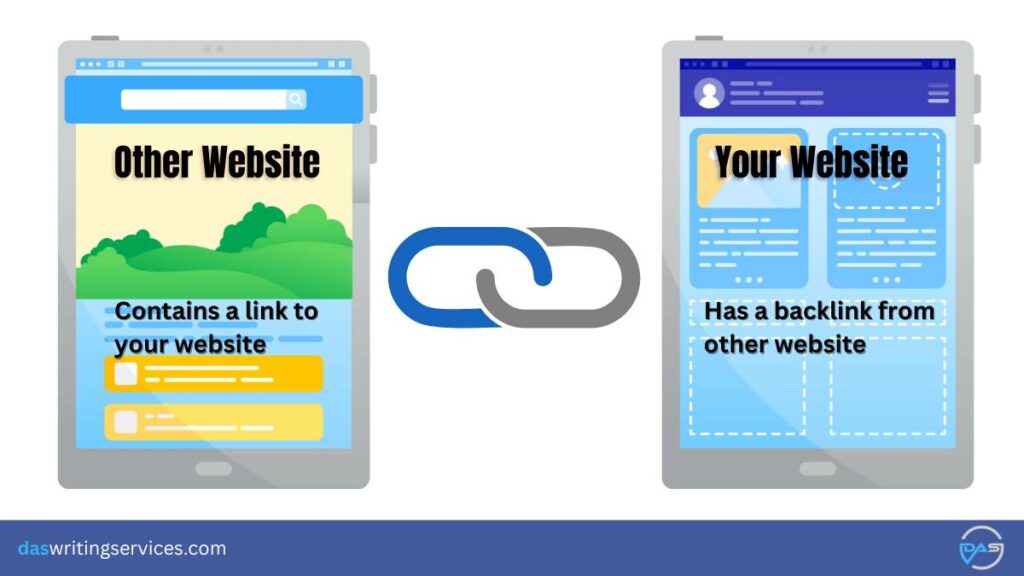 Now that you know why building authority through content can help you gain and retain traffic to your website, it's time to discover its added benefits. Digital marketing content writing serves a dual purpose. First, it helps you attract visitors to your site and second, earning valuable links from other websites.
It serves as an important digital marketing strategy as each link acts as a vote of confidence in the eyes of Google, boosting your overall website ranking. So, by creating high-quality content, you can acquire more links and upsurge your chances of ranking on the first SERP.
Moreover, targeting long-tailed keywords is another clever strategy to draw relevant traffic and earn those coveted links. You need to focus on creating compelling content that will attract varied types of links from different websites and make your position more credible.
6. Increasing Conversion Rates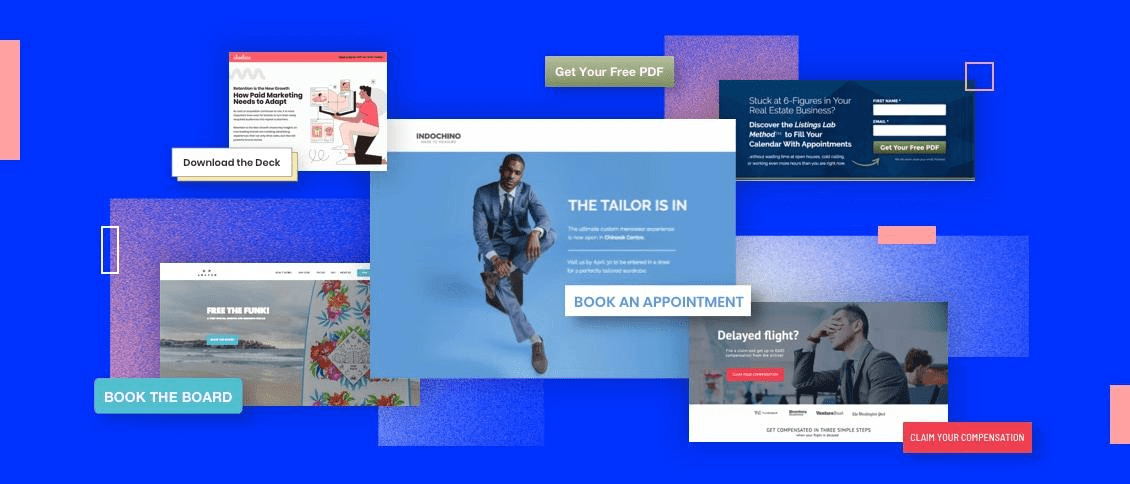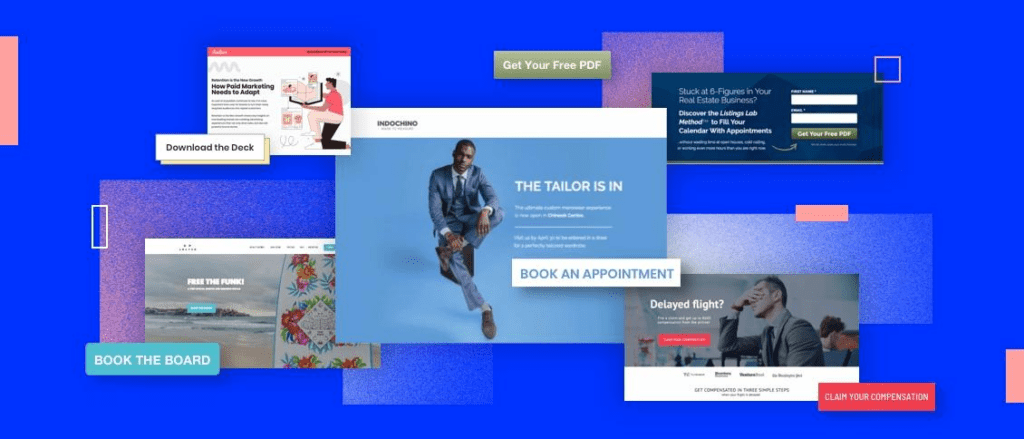 Written content is essential in digital marketing since it drives conversions and fosters customer retention. Its overarching purpose is to attract and acquire new leads and consumers. For example, a blog article with excellent skincare tips can include a CTA at the conclusion urging visitors to sign up for a free skincare guide. This CTA encourages interested visitors to take action, like as subscribing to an email list, boosting the probability of them becoming long-term clients. However, remember to carry out efficient research & development to boost conversion rates.
Each step a visitor makes towards becoming a customer is referred to as a conversion, and the first stage in this process is to make the material widely available. However, once the content is out there, the trick to maximising client acquisition is to use calls-to-action (CTAs) efficiently. These effective prompts direct visitors' actions after engaging with the material, boosting the likelihood of turning them into committed customers.
7. Differentiating from Competitors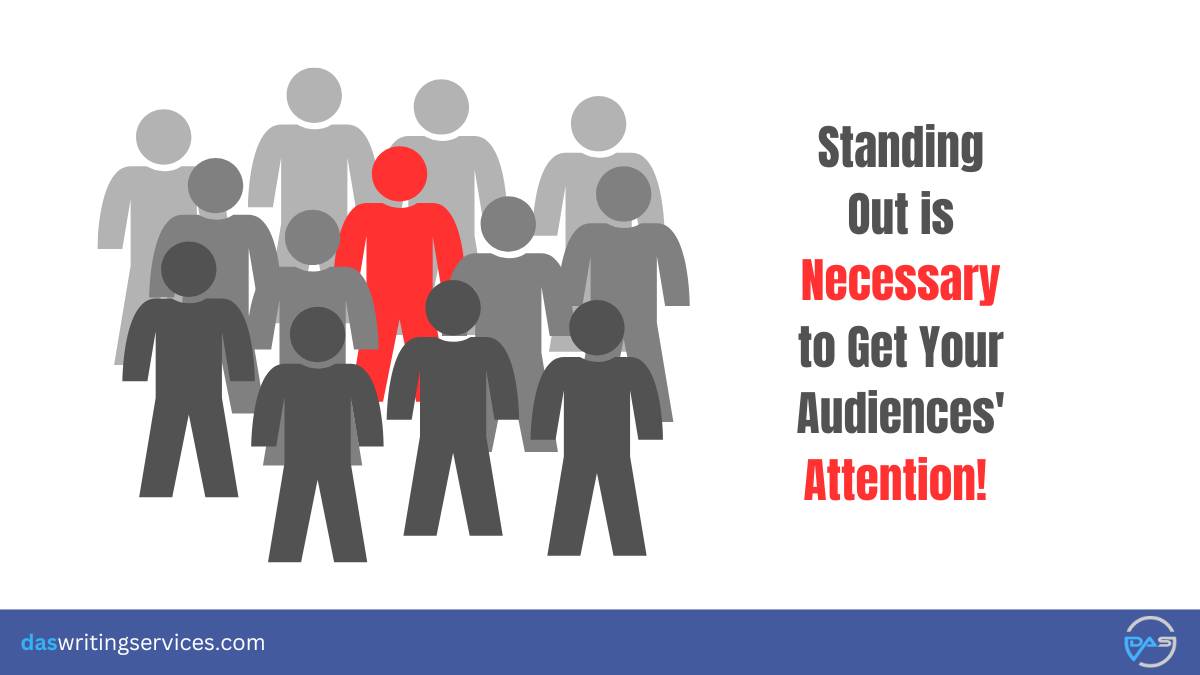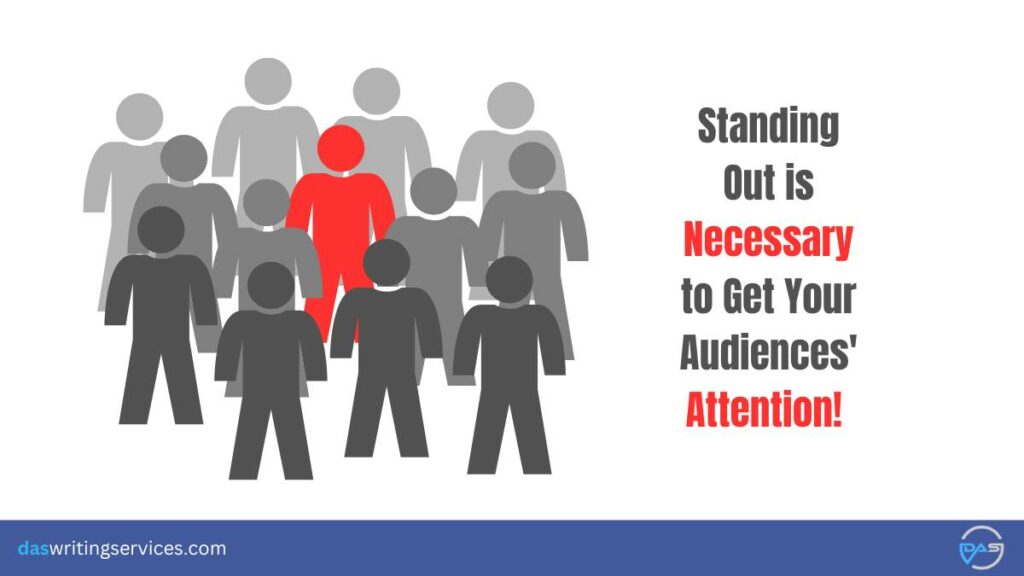 Content writing in digital marketing is paramount because it allows businesses to differentiate themselves from their competition. Companies may stand out in a crowded market by creating intriguing and original content that captures the attention of their target audience. Several ways may be used to differentiate yourself.
For example, a software business may provide insightful blog entries, whitepapers, and case studies to demonstrate its expertise and thought leadership, therefore distinguishing itself from the competition. Creating interesting films, infographics, or interactive material may also help a company differentiate itself by conveying information in a visually appealing and memorable manner. Businesses may carve out a niche, gain a reputation, and attract clients who are interested in their unique products by creating strategic content.
Content writing in digital marketing is like the lemon in your lemonade. It constitutes the essence of marketing. You can explore the different types of content strategies such as infographics, blog posts, guest posts, reviews, etc. Using multiple strategies efficiently will ensure that your brand reaches the target audience organically. Remember that content marketing is one of the most effective ways of digital marketing. Using it smartly will cultivate a loyal customer base and generate value over time. So, if you are in pursuit of a reliable partner that can take of all these content marketing services then take the long list of services we offer.
Frequently Asked Questions
1. Is content marketing and digital marketing the same?
No, content marketing and digital marketing are not synonymous. But you can say that the former is a part of the latter. While content marketing's main aim is to inform the audience about the brand and raise brand awareness, digital marketing is a more direct strategy for converting audiences into leads.
2. What is CTA in content digital marketing?
Call to action or CTA is a marketing term used in web content writing. These are generally used in landing pages to encourage readers to take specific actions. Some of the common examples of CTA include, "click here to learn more", "check out the top deals", etc. The type of CTA will depend on the type of content you write and the related specific action that you want your readers to take.
3. How can content writing be helpful in building customer relationships?
Businesses can build strong customer relationships using the vehicle of quality content. As your content provides valuable information, addresses customer pain points, and delivers personalised experiences, audiences tend to trust and follow your brand. Through consistent and relevant content, you can educate, entertain, and support your customers, and build long-term relationships.