Bill Gates' famous slogan "Content is King" has pretty much shaped the trends of digital marketing in today's world. While as businesses, we use several types of content to engage, entertain and inform the audience, it is pointless without the right content marketing goals to increase the ROI.
Having a robust strategy is essential for sustainable business promotions. An aimless approach to content marketing is only as good as not having one. Using goal-oriented content can not only get you traffic but also help you gain valuable leads that allow powerful conversions.
When curating a content strategy, the flow of information is directed to ensure the following effects.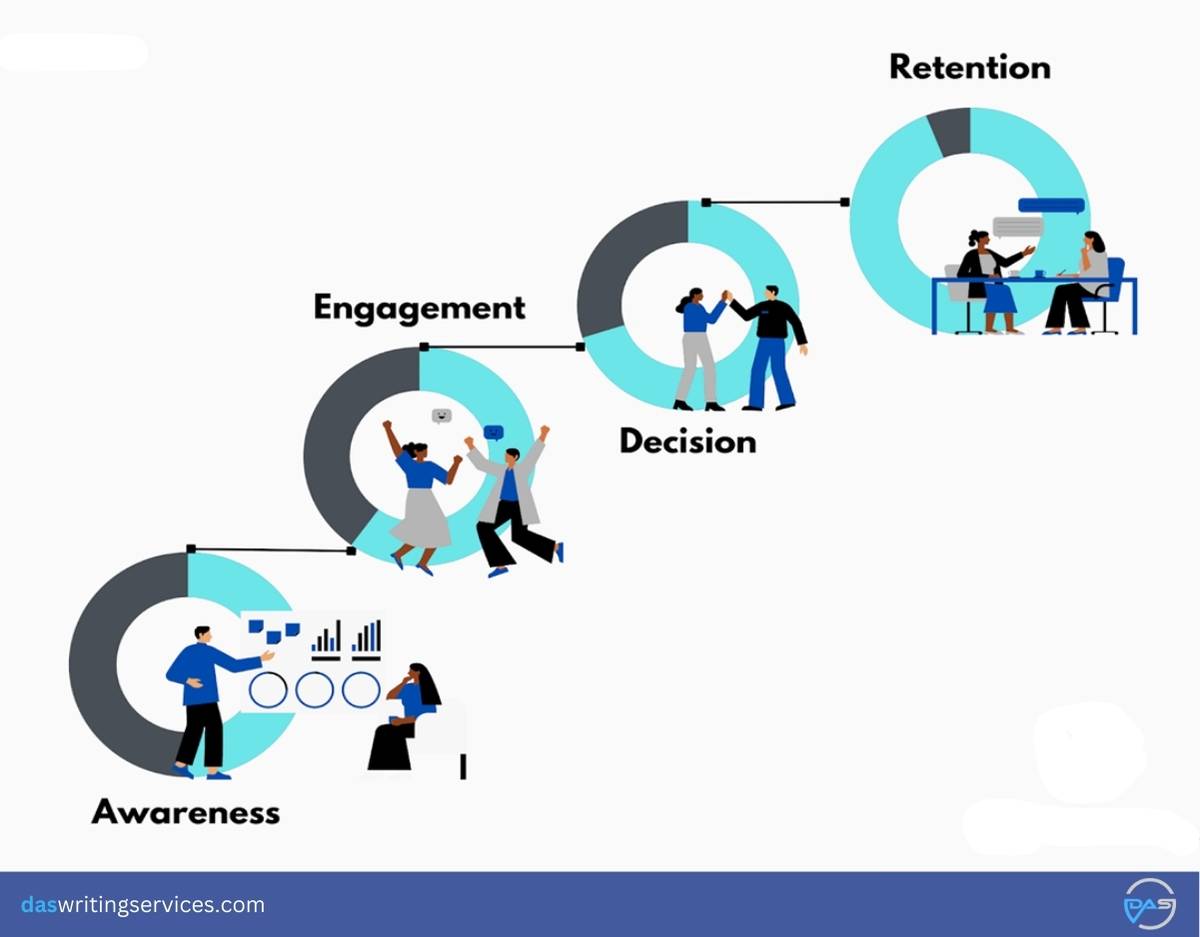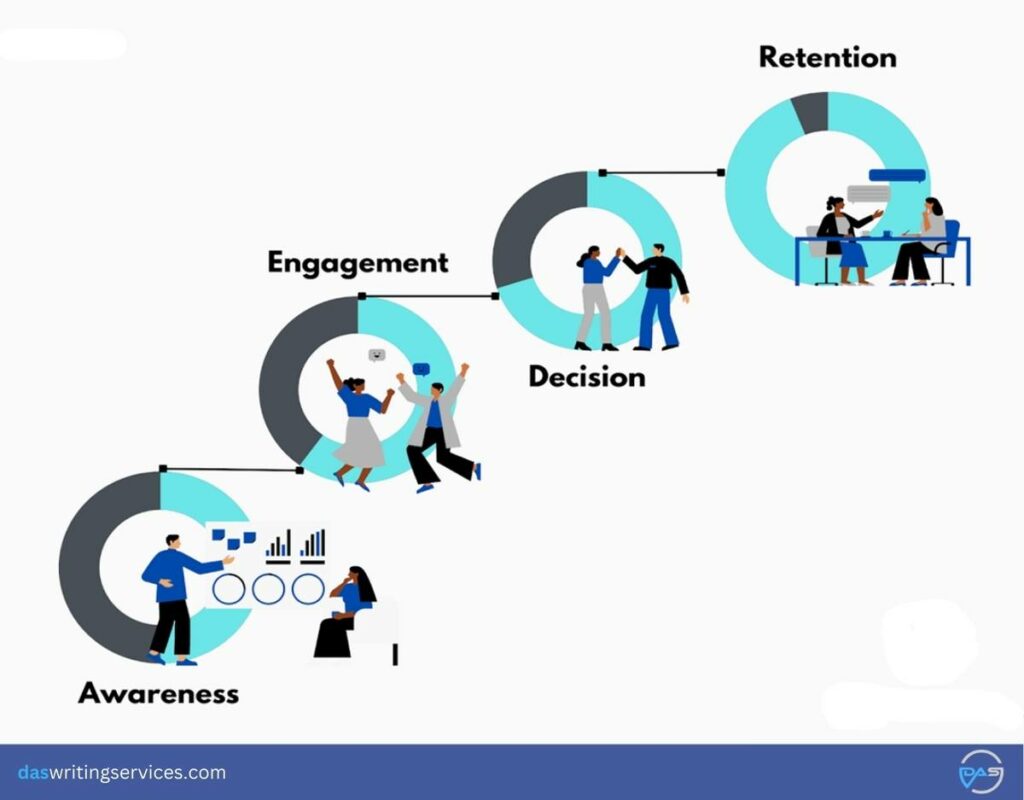 Here is a comprehensive guide to walk you through the purpose of content marketing in businesses.
What are the Main Objectives of Content Marketing?
The world of content revolves around the word value. That is to say, whatever you communicate in your content must add something of value to your readers. Aside from that, creating an effective content plan is used to achieve the following results:
1. Share your Vision
Nowadays doing business is simply not enough. With so many players and competitors in the market, keeping your business a class apart is essential.
To enable that, clients should be able to identify with your vision which, in fact, promotes identification with your brand. So, do not cower away from sharing your dream and visions – it gives your content a much-needed personal touch.
2. Foster a Bond with Customers
The benefits of using content for digital marketing are multiple. But it is differentiated from others because of its ability to connect with the customers. Content, when it reaches the right audience, can do wonders for your business.
Many reputed organisations recognise this necessity and use our newsletter service.
With a unique tonality and engaging content, your customers are able to identify with the character of your brand. It helps you foster a sustained relationship with your audience to generate effective results.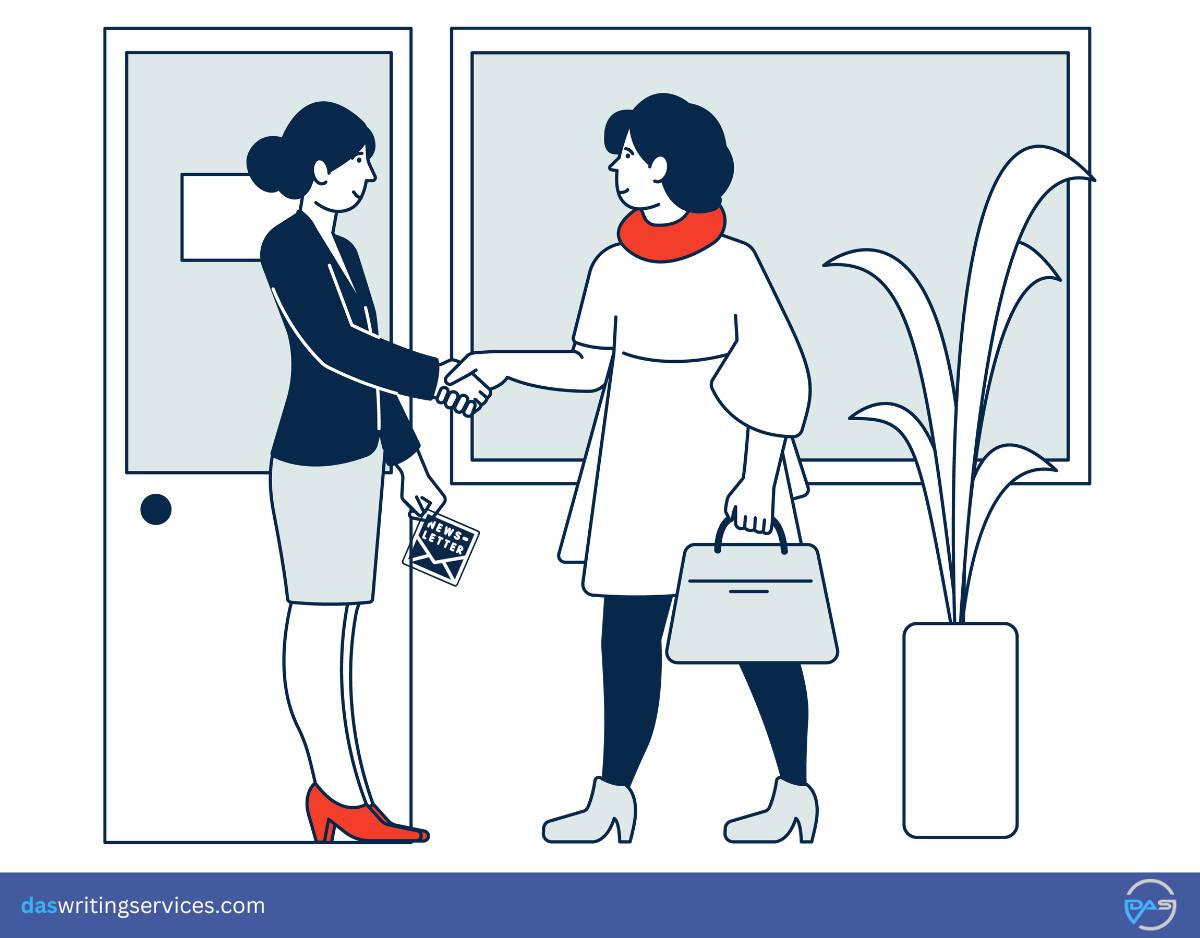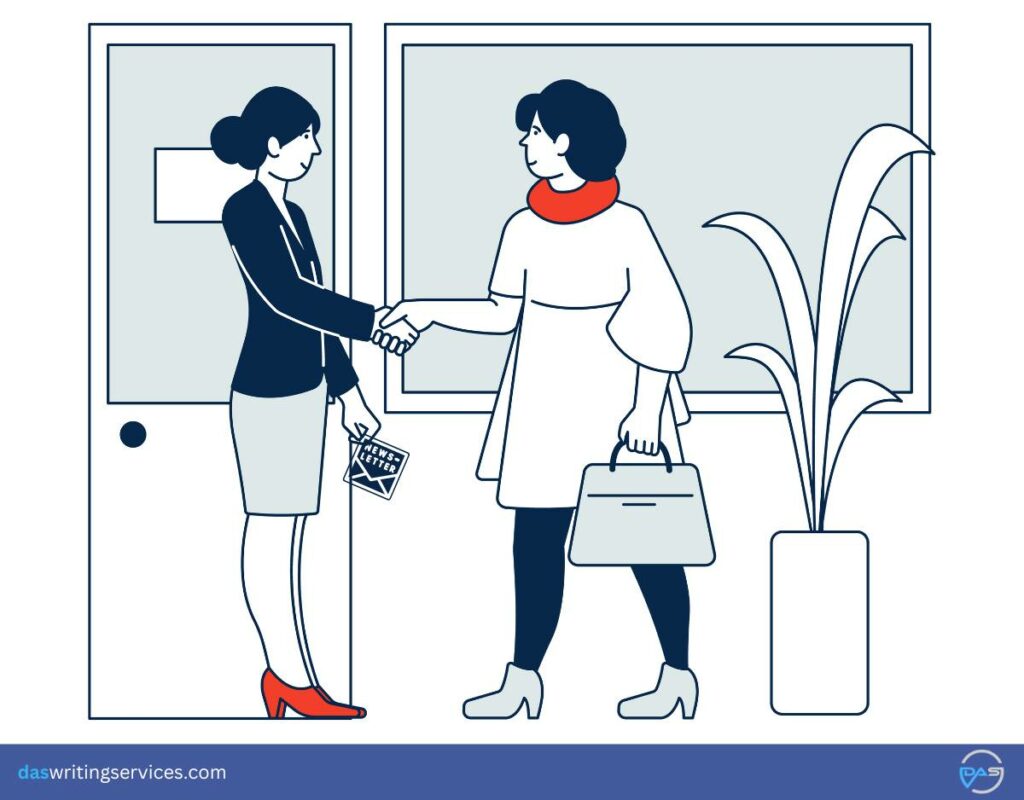 3. Increase Domain Authority
Correctly optimised content will not only develop your brand image to the public eye but also pull you into the limelight.
Having a decent domain authority indicates how much your website domain is valued by search engines. You can use popular domain checker tools like Moz, or Ahrefs can take a quick look at where your website is standing.
They help you get better ranks easily; it also helps to establish yourself as a reliable figure in your field. 
4. Build your Credibility
One of the key goals for content marketing is to establish you as a reliable player in the market. When posting regularly, a series of blogs and long-form content showcase your expertise in your field. 
When there are multiple options in the market, consumers tend to choose their preference based on reputation. That is where a credible voice comes into the picture. Since content is a good medium to engage with the audience, blogs and articles are more likely to convert than traditional advertisements.
5. Identify Target Audience
Your business might have an existing demographic that you intend to target with your product and services. To ensure that your business is reachable to the correct demography, content is an efficient tool.
Based on user engagement, you can determine if you are able to crack the sweet spots of marketing. A common practice is to ask for feedback from your readers. Based on the inputs, you get a list of potential clientele along with valuable user feedback. There is no better win-win situation than this.    
6. Build Up your Product
Before you actually launch the products, it is always a good idea to build hype around them. Your content marketing goals can help you achieve that with attractive website copywriting hinting at the product.
Using a catchy marketing strategy, you can plan short-form content that anticipates products, offerings and upcoming services in your domain of business.
7. Improved Research & Development
Content promotion is a great way to generate leads. However, there are times when contents fail to identify the pulse of the market – causing a waste of both time and resources. 
This is why it is seminal to incorporate R&D strategy in content marketing to get the most out of your investment.    
What are the Content Marketing Strategy Benefits?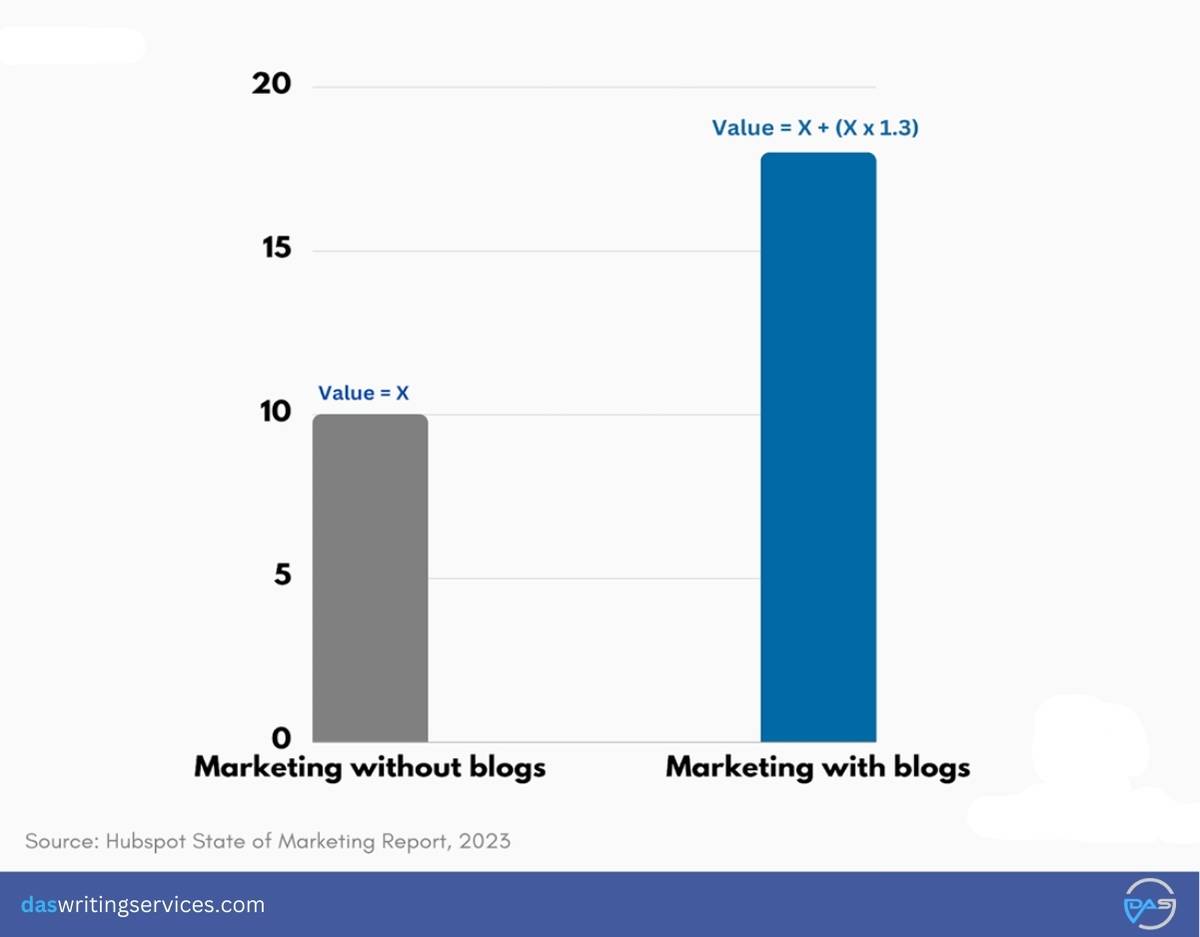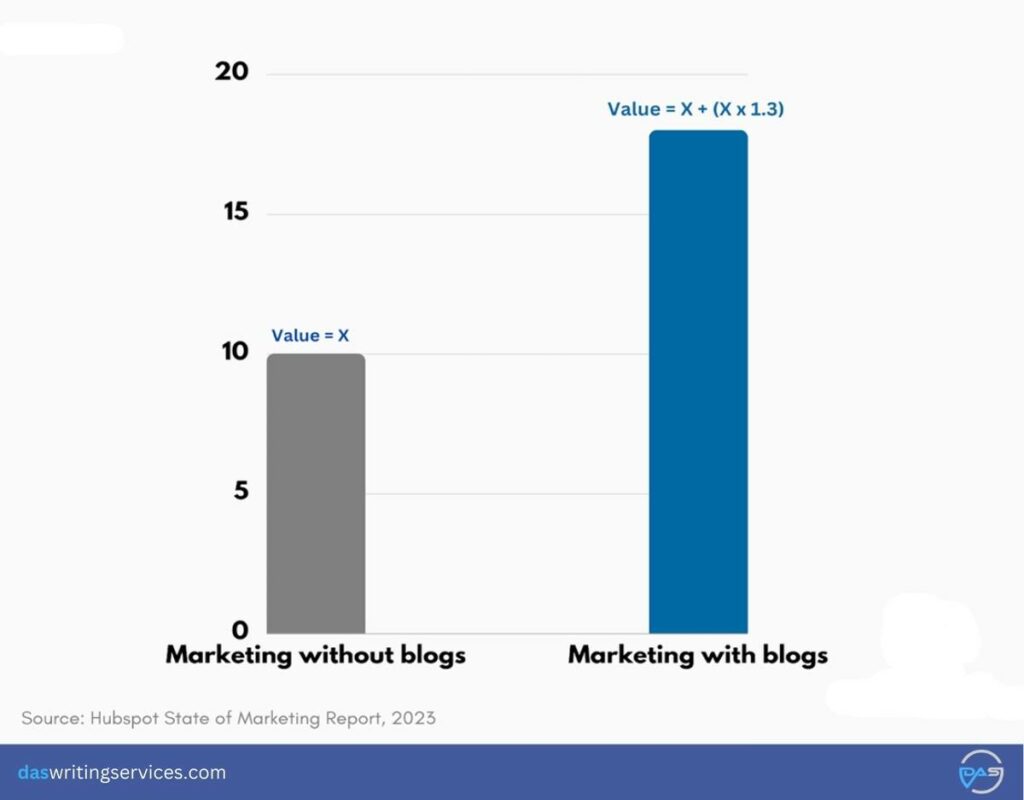 As per Hub Spot's State of Marketing report, marketers who use content like blogs and technical writing can expect to get 13 times more ROI. It makes this idea worth exploring as to why blogs are so important to businesses. As long-form content blogs have the capacity to inform and educate the audience, making it an indispensable part of your content marketing goals. 
Here are all the benefits you can reap with the right strategy:
1. Cost Effective
Using text and audio-visual content to promote your business is the most effective organic marketing strategy. Needless to say, it is comparatively cheaper than the paid options out there.
Also, with the right optimization of your content marketing ROI planning, your ideas can reach the right audience – maximising your ROI in the long run. 
2. Better Leads
Organic marketing for content is always known for being slow but effective. Obviously, you can get hundreds of leads from an ad agency. But if you have previous experience with purchased leads, you know it is mostly a hit-or-miss phenomenon. 
With an effective content marketing strategy, you always get genuine leads with the highest chances of conversion – thereby getting you the best returns against your investment.
3. Increased Visibility
The strategy of content marketing is most useful to create the groundwork for your business. If you are targeting new customers, you are unlikely to generate sales in the first possible instance. It takes a little more than that.
This is where content strategy is beneficial. While you start pushing your brand agenda via infomercials and promotional copy – you get the much-needed traction for your business that eventually generates conversion.
4. Stand out in the Market
Working in a saturated market can be a tricky business. This is where content marketing proves useful. With the right kind of content that can appeal to your audience, you can establish your USP. This in turn proves to build a unique identity for your business and helps you stand out.
5. Generate Conversions
The golden rule of content marketing lies in its ability to motivate and then navigate the user. A content marketing strategy vouches for its utility based on the kind of conversion it can generate from the clientele.
Check out this guide to approach content marketing goals for B2B businesses.
What are the B2B Content Marketing Strategies?
How should you know that you need to optimise your content strategy? Look at the metrics of your website, if the traffic is irregular and the bounce rate is higher, it might indicate that your contents are either not engaging enough or not exactly relevant to your business.
When a business chooses to use content as a marketing strategy, it mainly serves two purposes. It creates awareness among the audience while establishing the business as an authority in the particular field. Thus establishing a relationship based on mutual trust.
Here are some of the strategies you can use to assert your expertise in your field:
1. Infographics
Visuals are known for their increased appeal to consumers when compared to text and numeric data. They are easy to understand and claim better user engagement in general. So, choosing to go with a graphical representation of data and knowledge is always more beneficial than text-only write-ups.
It can help you get better user engagement. Moreover, it helps the business communicate the authenticity and reliability of your knowledge.
2. Case Studies
When driven by data, a case study says a lot about your problem-solving skills. You can also choose to present your information as a story – it helps you establish an emotional connection with your audience. And being able to develop an emotional connection is most useful to create and retain loyal customers.
3. Research Reports
One important aspect of doing business is knowledge sharing with your peers. On the surface level, it might seem like a self-sabotaging experiment. But a research report actually works as an informative article that illustrates your authority over the matter at hand. 
When targeting the right audience, research reports make you a leader in your niche – maximising your content marketing campaign.
4. Podcasts
Recent trends in the media sector indicate that podcasts have seen rapid growth in India with approximately 40 million listeners. In the past 2-3 years influencers as well as businesses have climbed the podcasting bandwagon. 
This is at once useful as well as an engaging strategy to advise your audience about the new developments in the industry. Further, your podcast is a great tool to showcase your expertise while also expanding your professional network.
Final Takeaway
Keeping these content marketing goals in mind, you should be able to configure your content strategy to get the desired return on investment. However, you must also be careful that not all audience are looking for the same thing. 
For B2B ventures, a transparent and authoritative approach is more useful. While, when trying to appeal to end-consumers, being able to create an emotional bond will fetch you long-term benefits and brand trust.         
Frequently Asked Questions
1. What are the 5 types of content?
The five types of content that prove most beneficial are Blogs, Social Media posts, Email newsletters, copywriting, and video content.
2. What are the 3 categories of content?
Content can be divided into three broad categories depending on the tonality and approach. These are – Creation, Curation and Creative Curation.
3. What are the 3 content strategies?
According to experts, the three major strategies to optimise content are the brand focus, content distribution and user experience.
4. What are the goals of content strategy?
Some of the fundamental agenda behind content marketing is building brand awareness, generating traffic, improving customer retention and upselling. With the right optimization, several goals can be fulfilled with content marketing.
5. What are the 4 strategic types of content?
There are four content categories – attraction, authority, affinity and action. Content that can pursue an audience through these four categories can successfully convert a client.