Google tends to love a website if everyone else loves it.
Do you know about this fact about Google?
Well, it's a brutal truth for sustaining in the giant web world. With dazzling artificial intelligence, Google as a search engine has become a lot more intelligent, than it used to be a decade ago.
Now, coming to the question, what made it so robust and restricted to content at once?
Here comes the grey character, SEO, in the game of Google. Just like Ned Stark of Game of Thrones. He stayed loyal to his the King irrespective of all the hurdles. On the other, Ned took lives of thousands for the sake of his honour and family.
Likewise, SEO and its technique are evil necessary for any business to rank in Google.
So, how is actually SEO techniques are ubiquitous to your business?
SEO aka Search Engine Optimisation is of utmost significance for the sleek operation of websites. It comprises a set of rules to optimise website for search engines improving the search engine ranking.
Suppose, if you own a website, by embracing SEO techniques you can make your site user-friendlier, faster, and easier.
So, to sustain in this break-neck competition, embracing techniques to rank in Google via SEO is the main fuel to your website.
In 2018, Google with its new stacks of algorithms has kinda changed the SEO game. And to win this game, you need to master a few tactics and techniques.
Scroll down to unlock a bunch of effective techniques to boost your rank in Google.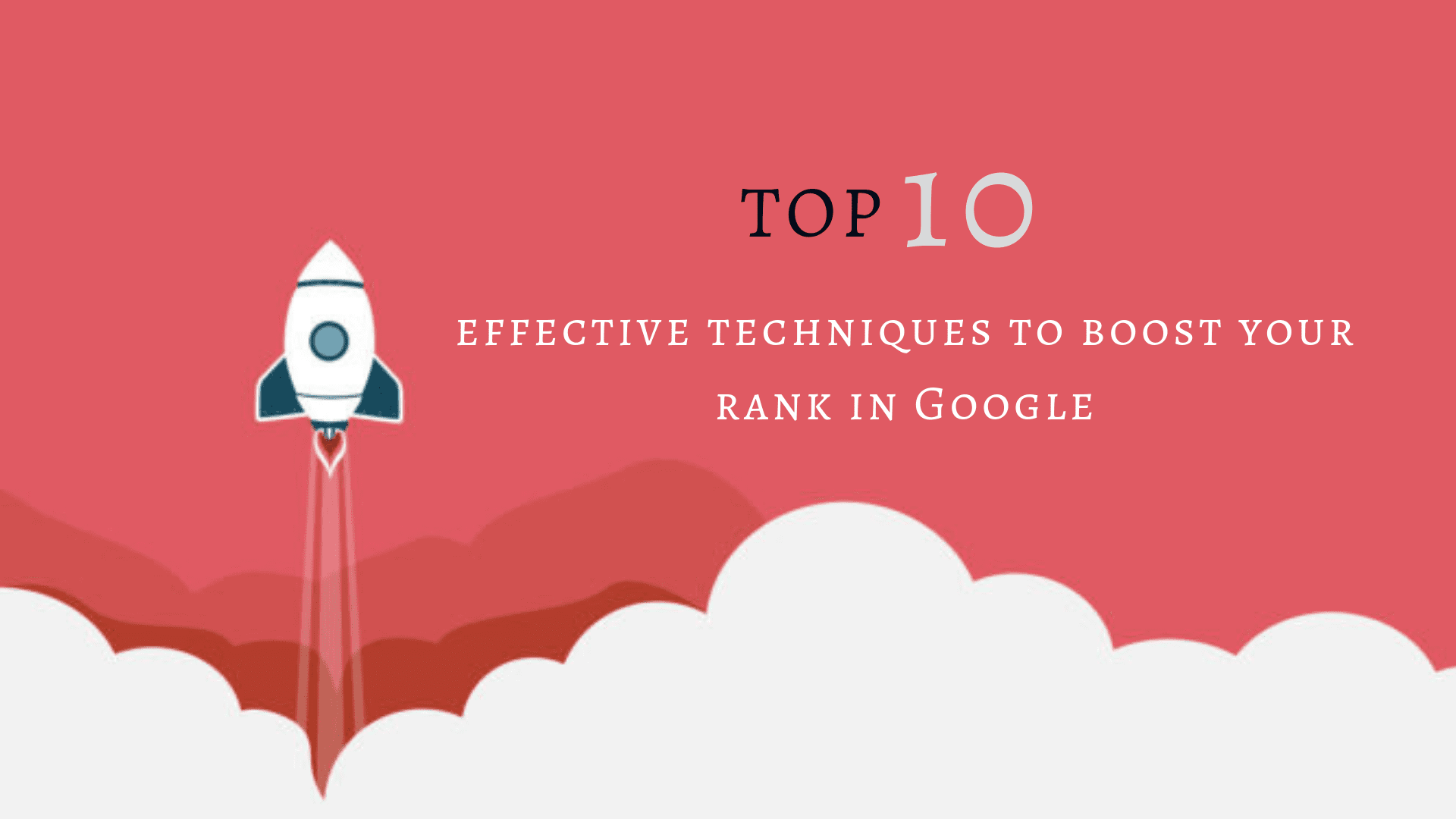 1. Content is still the reigning king of SEO techniques
Google values quality over quantity.
So, writing high-quality content is one of the key SEO techniques to rank without any dispute. The reason is well-written content provides value to your website.
As a result, more and more users will show their trusts on the site.
Here's a further break up on how quality content helps in SEO:
Content freshness seems to be an important factor for ranking. For instance, when a user search on a topic like -"How to lose weight?"; thousands of results come.
However, users tend to opt for the ones which come on the first page.
So, what's the trick for making it in the first page itself after battling with thousands of other websites?
It's a no-brainer trick my friend. Provide your users with information, which other content lack. Conduct in-depth research into the topic and within a few clicks, impress the Google bots.
Bonus Tip:
Human minds run both on emotion and intelligence. Hence, the best bet to get winning content is by writing emotionally appealing write-ups.
Once you or your hired writers have the grasp over this tactic, you can build a large audience of loyal visitors in real time. Make sure you understand the needs, dreams and deepest fears around the topic.
Hiring a content writing service can serve the purpose to trigger the emotions in the audience. Professional content writers are masters understanding all the SEO techniques required for creating quirky content without breaking a sweat.
2. Mobile first website is dominating the web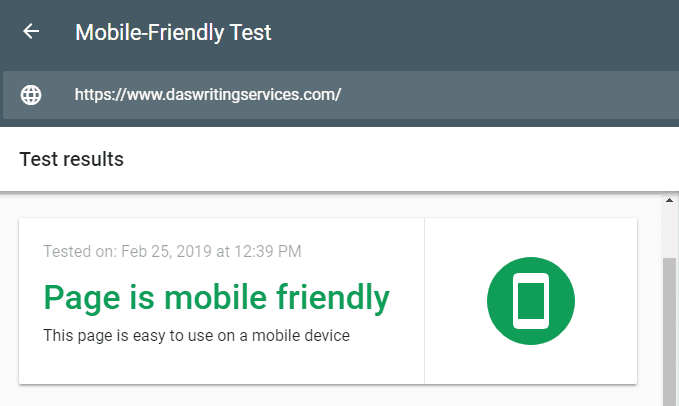 Go back to the time of 2008 and the next couple of years, when the mobile-friendly website was still a developing concept.
However, with the growing usage of mobile, Google rolled out the concept of the mobile first website in 2015 as a major part of SEO techniques to rank a website.
To be honest, mobile has become an organ of people's electrical anatomy. This gadget is changing the world.
Moreover, with the invention and advancement of smartphones, everyone is constantly communicating and looking for information. In fact, countries like Canada, China and India have more number of smartphones than personal computers.
The main point of mentioning the prior sentences is users search more on mobile and less on laptops.
So, shifting to mobile first websites is one of the important SEO techniques should consider having a sturdy online presence.
Customers and prospects get annoyed within a few seconds and might abandon a site if not responsive. On the other hand, mobile-friendly version is readable with instant response. From supporting phones to tablets, these websites improve users' experience at par excellence.
Are you frowning about the making and cost?
Low on a budget? Well, then, going mobile can be free if you opt for any responsive theme or template.
3. Work on your users' engagement
This is another imperative way to rank in Google rather the unofficial and undeclared rule by this search engine.
So, what does this user's engagement means?
According to the SEO terms, it is the amount of time a user spent on a website or webpage.
Experts say Google tends to reward the sites with ranks which have more and more user engagement. Therefore, the higher is the web page's bounce rate is, the lower it will come in SERPs.
Reason?
Google analyses, if a user is spending substantial time on a webpage, that means, he/she found the desired content. As this search engine aims to deliver the best result to its users, it will organically push strong, engaged sites higher in the ranking ladder.
However, as a part of SEO techniques to rank, this feature too entails extra attention.
Try writing short paragraphs with apt information, and you may use Bucket Brigades to hook the reader's interest throughout.
4. Add on cool infographic
Several types of research conducted across the globe suggest readers prefer content with proper infographics in it. The reason is, visual explanatory is easier to grasp for any complex information.
A little more break-up:
It generally takes us 150ms to process a symbol and approximately 100ms to incorporate a meaning to it. A survey in a B-school stated, 67% of audience prefer and comprehend verbal presentation with accompanying visuals. Hence, it's easier to decipher information through infographics any day.
Leveraging this feature, you can make your site rank in Google amongst your peers. In fact, with the pace of time, your website can experience an increase in traffic than those who don't go for the same.
Being one of the major SEO techniques, it takes a little effort though. Try to use infographics while giving statistics and an explanation with flowcharts.
If done right, you could generate up to 60,000 visitors per day.
5. Have a rave relation with RankBrain
To get the best from Google, first, befriend all its algorithms.
Lately, one such algorithm which you need to be is RankBrain. Currently, it is the third most significant ranking factor in the bunch of SEO techniques.
What is RankBrain?
It's another robust artificial intelligence system that aids in analysing search results by introspecting web page content. The main criteria on which it works is users' keywords.
Primarily, RankBrain connects a search with relevant results by understanding user intent. It further introspects and determines the first option you may look for based on search results.
Here comes a common example:
If you search "Apple" instead of "apple", here is where RankBrain comes into the scene. According to the search frequencies and results, this AI will detect the former one as a large software company and the latter as a fruit.
So, what's the catch?
When a user searches for Apple, he/she will invariably get the links of this company in the top ranks. That's why make sure to use this one of the major SEO techniques to rank in the search engine.
6. Research on your keyword strategy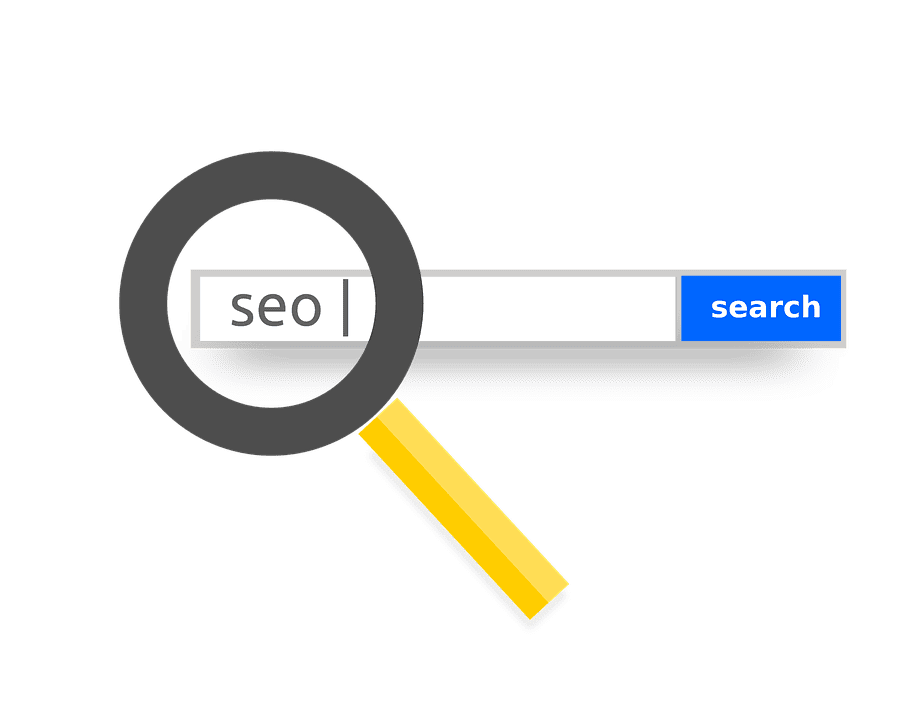 Keyword strategy is ubiquitous to rank in Google. Conduct in-depth research and find out what are the phrases used by customers and prospects to get their desired service or product.
In this situation, long tail keywords come into play. Apart from incorporating long tail keywords in the content, make sure you embed them in the title tags too.
You must be thinking what's the big deal with title tags and LT keywords?
To fetch faster traffic result and eventually rank your page, use this tactic.
Secondly, optimise your webpage with voice search SEO techniques. You must and should emphasise on LSI keywords for proper voice searches. Not to deny, voice search is crucial for all businesses, especially the locals ones.
So, to beat your peers in the ranking ladder, make sure you follow these hacks as a part of keyword strategy.
Bonus Tip: Find untapped and less competitive keywords and even topic ideas from Wikipedia. You may also opt for Google Keyword Planner for monthly search volume stories.
7. Re-optimize the existing content
If your website is a content-creating machine, you need to realise, how indispensable it is to maintain consistency in your content.
Apart from posting regularly, you also need to re-optimise the write-ups within vogue keywords.
For example, let's assume you wrote a blog on YouTube Channel Marketing in the year of 2013. Living in the present time, with Google's Algorithm update, there are ample changes you can make in the same content.
So, you must make your content up-to-date in accordance with the latest updates and information. Amongst all the SEO techniques, people oft tend to ignore this one.
However, if you want to ditch all the hurdles and win the SEO play, re-optimise and revive the content.
8. Opt for compelling meta description and title tags
The meta description is the heart of your content for a widespread distribution around the massive world of web. Compelling meta description functions as the advertising copy for your website.
Catchy tags drive readers to a website directly from the search engine result page and thus it is one of the chief SEO techniques for gaining user click-through.
There is no preferably fixed length for snippets, but the new average length of the description on the desktop is around 160 characters.
For writing compelling meta-description, add a clear call to action (CTA). For example, check-out, Contact us today etc.
Now coming to the title tag, it is the overall topic of your page, right at the top of the tap. Keyword placement and catchy words are very important.
9. Make schema your soul mate
Using structured data markup/schema markup doesn't directly affect your website ranking, but it helps to understand your page better.
In essence, to keep a rank in Google SERPs, schema helps its algorithm for a proper comprehension of index and data.
Apart from this, HTPPS also is a part of SEO techniques for a good ranking of your website. It protects site connection through authentication and encryption.
10. Link-building is the last lifeline
Before delving into the concept of link building, first, play some quiz.
What's the magic behind Wikipedia's consistent rank in the higher ladder?
Well, it's nothing but links.
Over the last 10 decades Wikipedia have acquired 10 lakhs of links to its site. So, link building is an easy process of getting other websites to link back to your website.
Result?
More and more increased referral traffic and with an improved site authority.
Building links are one of the dominant SEO techniques as links are good indicators for Google, signalling that your site is a quality resource and is valuable to users.
Therefore, sites with backlinks tend to gain higher ranks than the non backlinked sites.
Frankly speaking, winning over SEO techniques is not a one-night phenomenon. It is slow and progressive.
In fact, it might take years to create the authority of a domain and eventually the ranking of the pages. However, following these shortcuts mentioned above, one can win over SEO slowly yet steadily to rank in Google.
To conclude
So, these are the effective SEO strategies that would help to rank your content in SERPS in 2022. With proper knowledge about the subject, and effective execution, it will be a piece of cake to make your content rank.